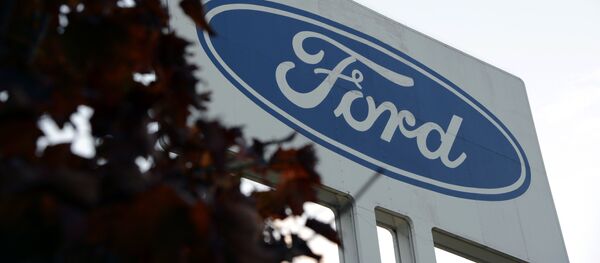 MOSCOW (Sputnik) – According to the court in the western German city of Krefeld, Volkswagen also helped its subsidiary Audi to use special software that indicated the lower level of emissions, the Neue Juristische Wochenschrift magazine reported.
The diesel scandal, in which Germany's Volkswagen was involved, dates back to 2015, when the US Environmental Protection Agency (EPA) accused the Volkswagen Group, which owns 19 car brands, including Audi and Mercedes-Benz, of using specific software to falsify emission test results for its diesel-engine vehicles.
Millions of diesel-engine Volkswagen vehicles manufactured between 2009 and 2015 were estimated to have been programmed to cheat emissions tests for nitrogen oxide. Volkswagen admitted that 11 million of its vehicles worldwide had been fitted with the test-cheating software.
In July, the Spiegel magazine reported that Volkswagen, Audi, Porsche, BMW, and Daimler, as well as other leading German automakers, coordinated their actions on designing diesel emissions treatment systems in diesel vehicles. On Monday, the German Federal Financial Supervision Authority (BaFin) launched a probe against Daimler and Volkswagen over the reports.