A white Nissan Almera had been sitting in bumper-to-bumper traffic when some space opened up. Then, just as the driver of the car begins to power forward, a child falls out of the car's front passenger seat, which is on the left side of the car in Thailand. Shocked by the unfolding events, commuters in the car tailing the Almera honked their horns as the still oblivious driver nearly crushed the toddler's legs.
With the car's passenger door still wide open, the child then begins to run back to the car as a third vehicle pulls up to the left side of the unaware caregiver. It wasn't until a few seconds later that the Almera's driver — finally realizing what had happened — jumps out from the passenger door to scoop up the child before quickly speeding away.
"If you have a small child, take their safety seriously," Pornpilin Aeamsaad, who uploaded the dramatic video to Facebook, told the Daily Mail. "Their life is important and it is your responsibility."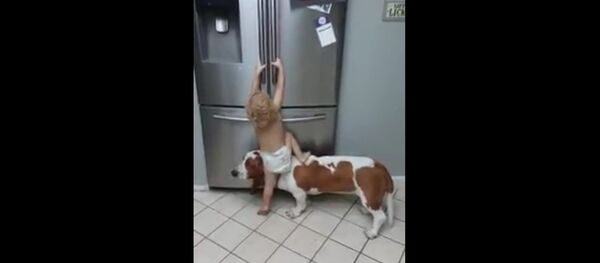 Filmed from Aeamsaad's father's car, she indicated that posting the video was meant as "an example" for parents who should consider using car seats for young passengers. 
Speaking to Asia One, the concerned citizen went on to explain that the dashcam showed an incorrect date because it was not set up properly.
While the condition of the Bangkok child remains unknown, similar incidents have in the past resulted in serious injuries. Earlier in April, a four-year-old toddler broke her jaw after tumbling from the back door of a moving church bus in Arkansas. Luckily, a firefighter who happened to be driving behind the bus witnessed what took place and rushed the child to the nearest hospital.