"To date, [the Department of] State has searched only data compilations originating from outside sources — Secretary Clinton, her former aides, and the FBI" for documents or emails pertaining to the Benghazi attack that occurred under Clinton's tenure as chief of the State Department, District Court Judge Amit Mehta said. During the terror attack four US nationals were killed, one of whom was the US ambassador to Libya.
The State Department has heretofore failed to search "the one records system over which it has always had control and that is almost certain to contain some responsive records: the state.gov email servers," the judge's ruling concluded.  

Conservative watchdog Judicial Watch initially filed a Freedom of Information Act (FOIA) request in March 2015. About two months later JW sued the State Department when no response to the FOIA request was provided. 
"This major court ruling may finally result in more answers about the Benghazi scandal," Judicial Watch President Tom Fitton said in a release, noting that the decision may help "to break through the State Department's Benghazi stonewall."
Mehta's Memorandum Opinion and Order indicated the Benghazi FOIA request is a "far cry from a typical FOIA case. Secretary Clinton used a private email server, located in her home, to transmit and receive work-related communications during her tenure as Secretary of State. If an email did not involve any state.gov user, the message would have passed through only the Secretary's private server and, therefore, would be beyond the immediate reach of [the] State [Department]."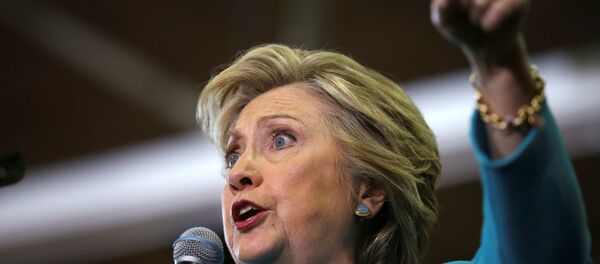 1 November 2016, 16:46 GMT
"If Secretary Clinton sent an email about Benghazi to Abedin, Mills or Sullivan at his or her state.gov email address, or if one of them sent an email to Secretary Clinton using his or her state.gov account, then State's server presumably would have captured and stored such an email," the memo reads.
"Therefore," the judge concluded, the State Department "has an obligation to search its own server for responsive records."
The Justice Department must notify the court of the new search's findings by September 22.