MOSCOW (Sputnik) — Syrian government forces have regained control over some 1,300 square kilometers (500 square miles) of the country's territory from terrorists in the country's southern As Suwayda province and liberated a 30-kilometer (18.6 mile) stretch of the Jordanian border, a military source told the Syrian state-run SANA news agency Thursday.
"Army units supported by allied forces advanced… in the east of the As Suwayda province and regained control of 1,300 square kilometers and a number of hills," the source said.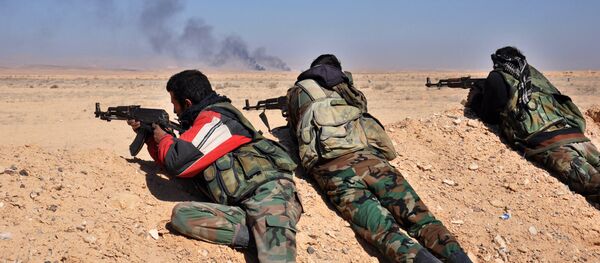 10 August 2017, 08:27 GMT
The source added terrorists of the Daesh terror group (outlawed in Russia) had suffered losses in clashes with the Syrian army and had lost control of at least five regions as well as "all the checkpoints along 30 kilometers on the Jordanian border."
The source did not specify over what period the territories were liberated.