Tesla's plans were made public following an email discussion between Tesla and the Nevada Department of Motor Vehicles (DMV), as seen by Reuters.
The email exchange shows that the car company is putting self-driving technology into an electric truck, which it plans to unveil in September 2017.
Self-driving vehicles have been in the news a lot lately, with companies like Uber looking at developing driverless commercial vehicles, making the whole industry pretty competitive.
Tesla CEO Elon Musk announced over 12 months ago that he was planning to produce a heavy-duty electric truck. He tweeted in April that it would be revealed in September.
Tesla Semi truck unveil set for September. Team has done an amazing job. Seriously next level.

— Elon Musk (@elonmusk) April 13, 2017
​The commitment was also made clear and repeated during the company's annual shareholder meeting in June. It has only now been stated however, that the vehicle will be self-driving.
Tesla has been a leader in developing self-driving technology for its luxury cars, and is about to start manufacturing the lower-priced Model 3 car.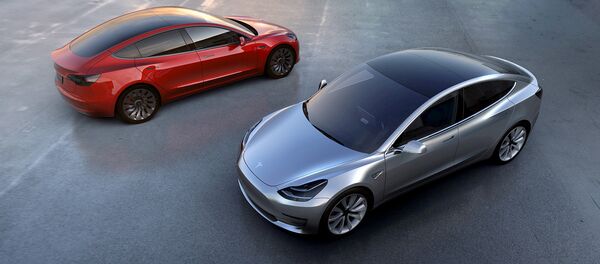 The email exchange between Tesla and DMV revealed that prototype trucks will soon be tested. 
"To insure we are on the same page, our primary goal is the ability to operate our prototype test trucks in a continuous manner across the state line and within the States of Nevada and California in a platooning and/or autonomous mode without having a person in the vehicle," Tesla regulatory official Nasser Zamani wrote to Nevada DMV official April Sanborn.
Tesla and Uber are not the only companies to look at self driving cars.
Several other Silicon Valley companies are developing autonomous driving technology and are working on long-haul trucks.
The industry is seen as lucrative, due to the relatively consistent speeds and little cross-traffic that trucks face on highways.
Peloton Technology is working with Volvo on a similar platooning system to Tesla's trucks.
Tesla has yet to comment on their new innovation.