New Delhi raised the military alertness level as a "matter of caution," according to anonymous sources speaking to Reuters. The level in question is known as "no war, no peace," and instructs the soldiers to take defensive positions. 
India sends its troops onto "operational alert" every year in the fall — but this year the state has been activated early. "It's out of caution. It has been done because of the situation,"  the anonymous source told Reuters. "The troop level along the border with China in the Sikkim and Arunachal sectors [next to Doklam] has been increased," another anonymous official told the India Times.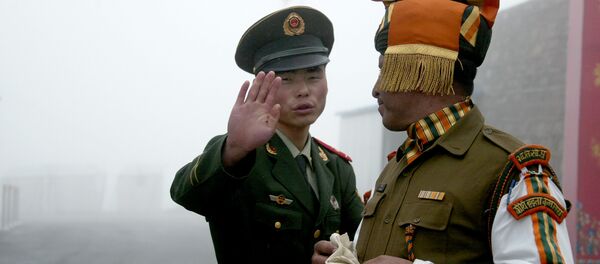 11 August 2017, 08:05 GMT
New Delhi is split over its next course of action. On August 4, External Affairs Minister Sushma Swaraj called for a bilateral troop retreat to increase the chances of a peaceful resolution, while Defense Minister Arun Jaitley told the National Parliament on Friday that the military was "prepared to take on any eventuality" in the stand-off. 
Jaitley also denied reports of ammunition shortages, after a Comptroller and Auditor General report found that the border forces only had enough to fight for 20 days. "Our defense forces have adequate equipment to face any eventuality," Jaitley said. Since the report, "significant process has been made. It is a continuous process. Therefore, nobody should have any doubt about the availability of equipment or the preparedness of our forces."
For seven weeks now, China and India have faced off over the Doklam plateau, an area disputed by China and India's ally Bhutan. This sequence of events began when China attempted to build a road through remote and rugged Doklam, which they call Donglang and claim is a part of Tibet. Bhutan protested, as they also claim Doklam as part of their territory. Bhutan and India are signatories of a "Friendship Treaty," and so India intervened on their smaller ally's behalf.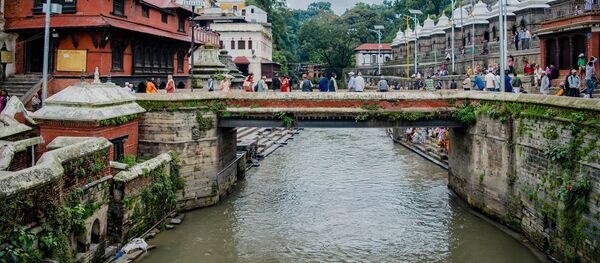 10 August 2017, 07:02 GMT
The construction of the road screeched to a halt after India dispatched troops to the region, which China claims is a violation of their sovereignty. The government of Indian Prime Minister Narendra Modi has planted its feet and claimed the Chinese project threatens India's security.
China's demands for India to pull back were ignored, and so Beijing deployed their own forces to the disputed border. Hundreds of soldiers from the two most populous nations in the world stand within view of one another. China continues to warn of "counter-measures" to escalate against India if New Delhi doesn't back down.
Earlier in August, talks to end the stalemate stalled after New Delhi did not respond to Beijing's offer to move their troops back 100 meters (328 feet) if India removed their troops from Doklam.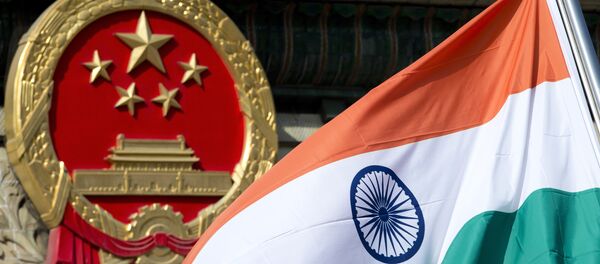 10 August 2017, 02:30 GMT
Doklam has proved the flashpoint to years of simmering tension between the nations. A similar three-week standoff occurred in 2013 over Aksai Chin, another disputed territory between China and India. China has also expanded its economic and military relationship with Pakistan, India's perennial rival.
Meanwhile, India has strengthened its ties with the United States and Japan, geopolitical adversaries of Beijing.