ANKARA (Sputnik) – Turkey does not approve of the sanctions imposed against Russia by the European Union and the United States as they are damaging for the country's economy, Cavusoglu said.
"Turkey itself has greatly suffered from sanctions in the past. Sanctions against our neighbors and partners [Russia] have greatly damaged our economy. This is why, when we hear about sanctions, we do not approve of it. This is why we did not join sanctions against Russia and prefer political cooperation," Cavusoglu told the IHA news agency.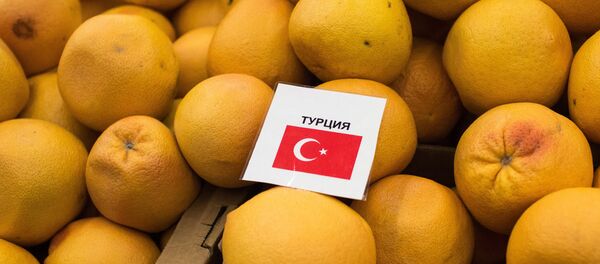 "Russia and the United States impose sanctions on each other while the European Union is preparing sanctions against the United States as the US sanctions have a negative impact on the EU. We are trying to address all the issues through dialogue in order not to be awash with these developments," Cavusoglu said.
Turkey is among the top 10 importers of Russia's wheat alongside Egypt, Bangladesh, Azerbaijan and other counties, according to Russia's Expert and Analytical Center for Agricultural Businesses. Moreover, the country benefited from the Russian food embargo imposed as a response to EU and US sanctions against Moscow.
However, on January 1, 2016, Russia imposed an embargo on the supply of a number of products from Turkey in response to the the Turkish Air Force's downing of a Russian Su-24 aircraft in Syria.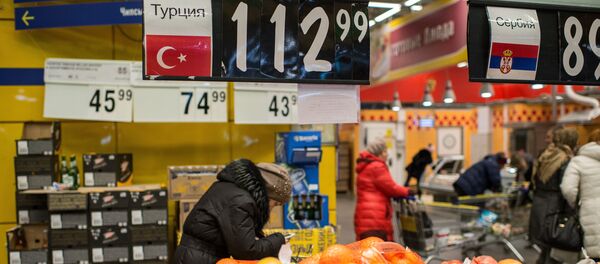 Later, the restrictions were partially lifted, however,
several issues in bilateral trade ties remain unresolved
. By early June, the ban was in force for frozen meat, chicken and turkey by-products, tomatoes, cucumbers and gherkins, fresh grapes, apples, pears and strawberries. In addition, the Rosselkhoznadzor in 2016 introduced a ban on the supply of Turkish tomatoes, peppers, pomegranates, eggplants, lettuce and iceberg lettuce, zucchini and pumpkins to Russia.
In early June, the government lifted the embargo on the import of Turkish products, excluding tomatoes. Other restrictions of the Rosselkhoznadzor are still in place.