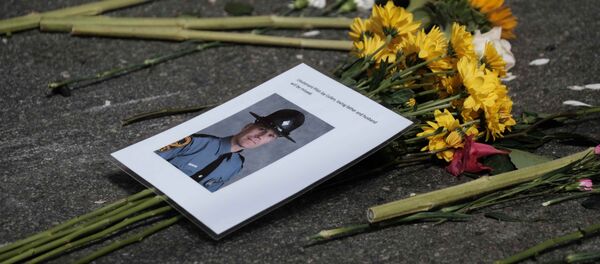 12 August 2017, 21:37 GMT
MOSCOW (Sputnik) — On Saturday, Charlottesville saw a major rally of far-right nationalists dubbed "Unite the Right" held in protest for the removal of a statue honoring Confederate Gen. Robert E. Lee from a city park. The rally subsequently turned violent as the clashes erupted between the demonstrators and their opponents. In response to the clashes, McAuliffe declared a state of emergency in Charlottesville. Charlottesville city government said late on Saturday, that one person had been killed and 34 injured in the events.
"Three fatalities today, in addition to many individuals who have been hurt," McAuliffe said at a news conference following the tragic events.
McAuliffe also flatly criticized those who have joined the "Unite the Right" rally.
Video of car hitting anti-racist protestors. Let there be no confusion: this was deliberate terrorism. My prayers with victims. Stay home. pic.twitter.com/MUOZs71Pf4

— Brennan Gilmore (@brennanmgilmore) August 12, 2017
​"I have a message to all the white supremacists and the Nazis who came into Charlottesville today. Our message is plain and simple — go home! You are not wanted in this great commonwealth, shame on you! You pretend that you are patriots but you are anything but a patriot," McAuliffe said adding that there were "no place" for the supporters of the far-right views in the United States.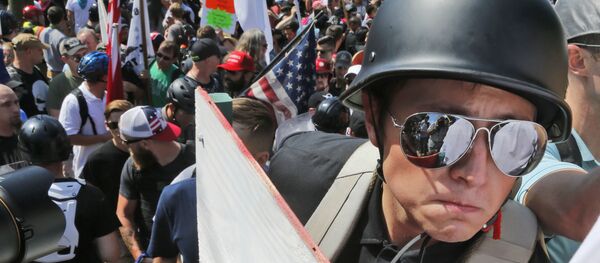 12 August 2017, 21:31 GMT
Charlottesville Police Department said late on Saturday, that a ramming incident took place during the unrest in the city causing multiple injuries. In another deadly incident, a helicopter crash near Charlottesville hours after the violence had erupted, two people have been killed, according to Virginia state police.
Charlottesville authorities said that the three fatalities were caused by both the ramming attack and the helicopter crash.
UPDATE: 3 fatalities in C-Ville today — 1 in crash being investigated as vehicular homicide & 2 in helicopter crash in Albemarle Co. pic.twitter.com/Qt8buKsc8M

— Charlottesville City (@CvilleCityHall) August 12, 2017
​US President Donald Trump who had condemned the violent events late on Saturday, expressed condolences to those killed in Charlottesville.
"Deepest condolences to the families and fellow officers of the VA State Police who died today. You're all among the best this nation produces. Condolences to the family of the young woman killed today, and best regards to all of those injured, in Charlottesville, Virginia. So sad!" Trump wrote on Twitter.
Many other US officials and public figures have also condemned the violent clashes and the far-right demonstrations in Charlottesville.