The liberation of As-Sukhnah paves the way for the operation to free besieged Deir ez-Zor, the Russian Defense Ministry said.
"On August 13, 2017, as a result of joint actions by the Russian Aerospace Forces, Syrian government troops and militia units in the east of the province of Homs, the town of As-Sukhnah was completely freed from Daesh terrorists."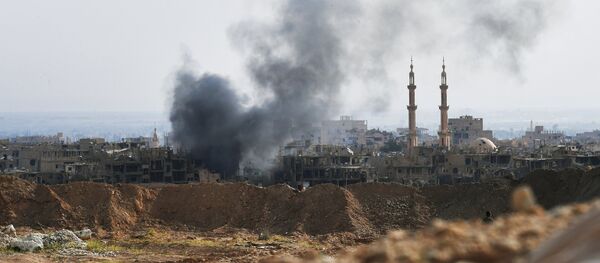 12 August 2017, 15:43 GMT
After fierce clashes,
Syrian armed forces units liberated the central and southern parts of the town from terrorists, establishing full control over the city, the Russian military said.
The Russian Defense Ministry said that the strategic town was completely liberated at 7 am.
"The liberation of As-Sukhnah from Daesh terrorists opens new opportunities for the Syrian government forces to launch an offensive and deblock the city of Deir ez-Zor."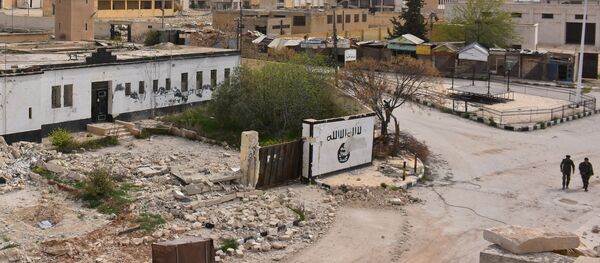 On Saturday, a local source
told
Sputnik that the Syrian army managed to secure the largest Daesh hotbed in Homs and the last significant citadel of terrorists on the way to the besieged city of Deir ez-Zor.
Last week, the Syrian army supported by its Air Force repelled a Daesh attack on Deir ez-Zor.
Deir ez-Zor, located on the shores of the Euphrates River to the northeast of Damascus, and a military airfield near the city have been besieged by Daesh for over three years, with food and ammunition only being delivered by air.