BEIJING (Sputnik) — During Chinese President Xi Jinping's visit to Moscow earlier this summer, the Russian and Chinese foreign ministries issued a joint statement proposing ways to de-escalate the situation. Moscow and Beijing called on Pyongyang to stop nuclear tests and urged Washington and Seoul to refrain from conducting joint drills.
"At the moment, China hopes that all the sides will seriously consider and accept China and Russia's proposals on the settlement. They are based on 'double freeze' initiative and pursue the appropriate solution of Korean Peninsula's issue," Hua said.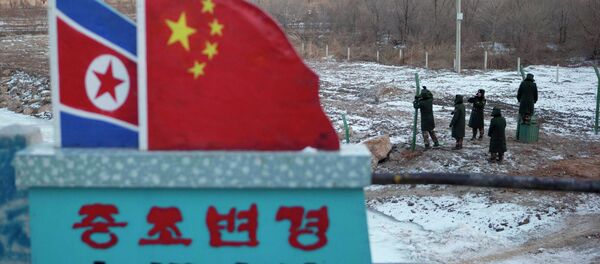 12 August 2017, 09:18 GMT
According to the spokeswoman, the Chinese government calls on the all involved sides to focus their efforts on resuming the negotiation process and searching for political ways to solve the crisis on the Korean Peninsula.
However, when asked whether China would remain neutral if North Korea hit the waters of Guam, the diplomat refused to comment on this "hypothetical question," emphasizing Beijing's hope for a gradual normalization of the situation.
"The Chinese side will not answer such hypothetical questions. We hope that the situation will gradually change toward reduction in tensions," Hua said.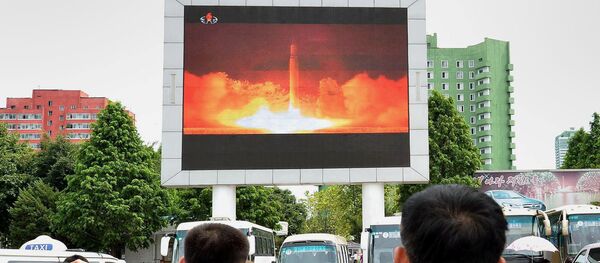 11 August 2017, 13:20 GMT
On Friday, Russian Foreign Minister Sergei
Lavrov said
that Moscow opposes North Korea's possession of nuclear weapons, adding that Russia and China had "a whole range of proposals aimed at preventing the deepest conflict, a crisis with a huge number of human losses."
Russia and China called those parties involved for conducting a dialogue amid the recent escalation of tensions on the Korean Peninsula.
The tensions around North Korea have been high over the recent months and they have escalated further after the tightening of economic sanctions against North Korea by the United Nations Security Council (UNSC) on Saturday in response to July's launches of ballistic missiles by Pyongyang.
The move prompted harsh criticism from Pyongyang which subsequently vowed to use any means possible to retaliate against the United States after the UNSC approved the new US-drafted sanctions. Trump in turn, warned, that North Korea's possible actions would be met with "fire and fury" from the United States. Following the statement, Pyongyang said it is considering an attack near the Pacific island of Guam where several US military bases were located.