Deemed "egregious" and "intolerable" by Abe, the meeting was sparked after Pyongyang said it would test-fire four intermediate range missile at the US territory of Guam by mid-August, incidentally, the missiles would likely pass over the Shimane, Hiroshima and Kochi prefectures.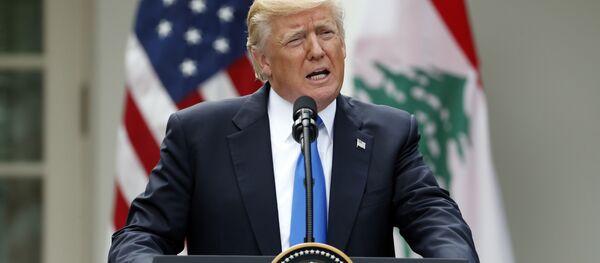 10 August 2017, 21:40 GMT
Although North Korea failed to mentioned the missiles would pass over the Ehime prefecture, the governor took part in reaching out to the Abe out of concern the anticipated missiles could cross his region, the Japan Times reported.
"We have been singled out by the North," Zenbe Mizoguchi, governor for the Shimane prefecture, told reporters following the meeting. "[The tests] would be a grave act of provocation that defies the UN Security Council resolutions. There are worries of contingencies, too, and I believe tensions are unprecedentedly high."
The request, initiated by the four officials, stated Tokyo should: step up cooperation with the international community to stop Pyongyang; have the central government share details of the North's launch with the affected prefectures; strengthen its defense systems; and make sure the government takes "every possible measure" if the launch results in casualties.
"We didn't want to do anything that would leave our residents overly worried but Pyongyang's announcement has made this petition necessary," Hiroshima Governor Hidehiko Yuzaki told the Times.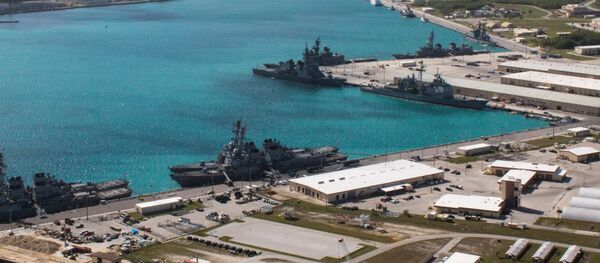 14 August 2017, 09:56 GMT
Prior to Monday's meeting, Japan had already deployed its Patriot missile defense system to the affected regions just two days before, according to the Japanese Defense Ministry.
Tokyo has also placed a destroyer equipped with radars and the Aegis missile defense system, which can destroy short-to-medium range ballistic missiles, in the Sea of Japan to monitor Kim Jong Un's military movements.