MOSCOW (Sputnik) — The world's largest floating solar power farm, capable of producing up to 40 megawatts of power, has been put into service in China's eastern Anhui province, local media reported Tuesday.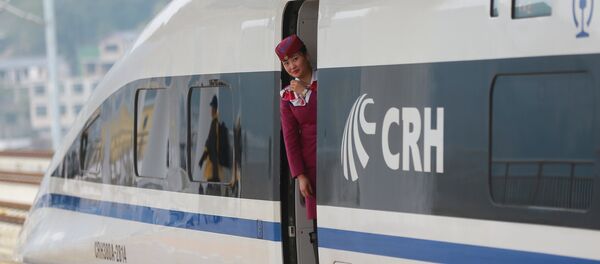 The energy facility, which comprises over 160,000 solar panels spreading over 86 hectares of water surface, was launched in the city of Huainan in the Anhui province, the China Daily newspaper reported. The plant, constructed by a branch of Sungrow Power Supply Co Ltd., can provide energy for some 15,000 houses annually.
According to Xiao Fuqin, the contractor's deputy general manager, the floats carrying the panels are secured on top of the water's surface by over 1,000 reinforced concrete piles installed on the bed of the water basin.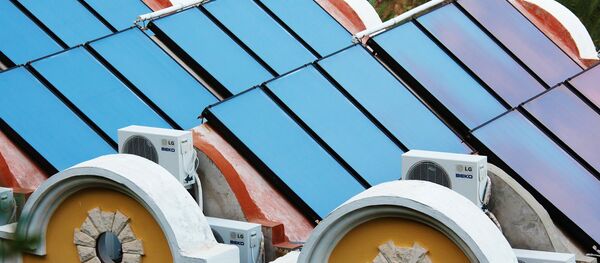 6 February 2017, 22:09 GMT
The main advantage of a floating power plant is that such facilities do not take up valuable agricultural field acreage. At the same time, floating electricity generation is more efficient due to the readily available water, that runs the cooling system, and a lower dust load.
The power plant is expected to remain operational for another 25 years.
In early August, China launched the construction of the second largest hydropower plant globally, dubbed the Baihetan project, on the Jinsha River in the southwestern provinces of Yunnan and Sichuan. The world's largest hydropower plant, the Three Gorges, is also located in China.