Benjamin Netanyahu voiced his position at a meeting with a group of 33 Republican congressmen on Thursday, according to The Jerusalem Post.
The newspaper citied its source, who took part in the discussion, as saying that the Israeli Prime Minister expressed his "positive attitude" toward a Kurdish state in the Kurdish areas of Iraq, calling the Kurds "brave, pro-Western people who share our [Israeli] values."

It further noted that Netanyahu rarely addresses the Kurdish issue, "which is a politically highly sensitive one because the traditional US position – at least until US President Donald Trump took office in January – was that Iraq should remain a united state and not be broken up into separate parts."
"Furthermore, a Kurdish state is a red flag for Turkey, which is concerned that such a development would stir up independence yearnings among its own Kurdish population," he added.
Sputnik Radio discussed the issue with Shlomo Brom, a former director of the Strategic Planning Division of the Israeli Defense Forces, and currently a senior research associate at the Israeli Institute for National Security Studies, who explained why the Prime Minister has touched it upon now, of all the times.
"Since the establishment of the state of Israel, Israelis have been facing the opposition of the Arab states against its existence. Basically, the Arab-Israeli conflict had not been resolved yet," he told Sputnik.
"Because of that, through its history Israel has been looking for allies in the Middle East, and the natural allies were Arab minorities. The Kurds are one of those minorities," he explained.
Therefore, Kurdish independence would be very important for the re-shaping of the geopolitical scene of the Middle East, the security analyst suggested.  It could manifest that the borders could be changed in the Middle East. There is a lot of talk that the borders in this region could be changed, he said, but, in fact, they have remained very strong.
The establishment of an independent Kurdish state will help those who want to see a change in those borders: the other minorities in the Middle East. For Israel, it would be good because the Kurdish state will probably be an ally of Israel, he suggested, however did not rule out that it might become another reason for the further destabilization of the Middle East.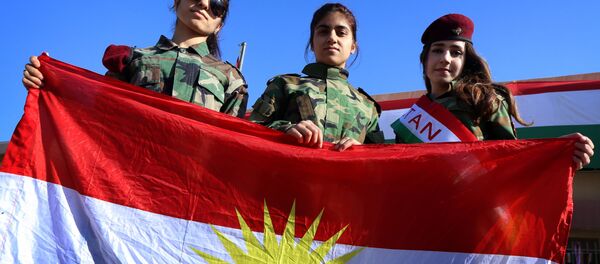 Shlomo Brom also said that Netanyahu's statement could be a "response to Turkey's comments on the Temple Mount." Turkish President Erdogan repeatedly said that
Israel was trying to take the Al-Aqsa Mosque
, located in the Old City of Jerusalem, known as the Temple Mount in Judaism, from Muslims under the guise of efforts to fight terrorism.
The site is sacred to both Muslims and Jews and as such is a recurrent flash point in the Arab-Israeli conflict. Turkish President Recep Tayyip Erdogan has urged Muslims across the world to "visit" and "protect" Jerusalem, slamming what he said was an "unacceptable" infringement on Palestinians' rights to a holy site, after Israel decided to implement new security measures limiting Muslim access to the sacred compound.
Basically, the expert explained, there is a longstanding connection between Israel and the Kurds. Israel in general is supportive of the Kurds and their struggle for independence. Nevertheless, the Israeli government, including Netanyahu, has avoided making comments on this subject. This was because the idea was unpopular among Israel's allies: the US and, for a long time, Turkey. When there has been a close relationship between Israel and Turkey, Israel has avoided this issue, he said.
"I would say that this time, Netanyahu decided to comment because of what Turkish President Erdogan said about Israel and its approach towards the crisis over the Temple Mount a few weeks ago. Erdogan fiercely attacked Israel on this subject and that is why Netanyahu did not mind saying what he said, because he was actually interested in saying something that Erdogan would not like," he further suggested.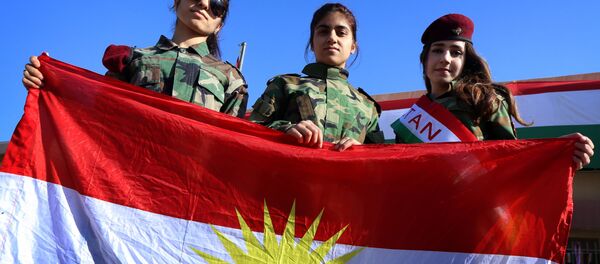 14 August 2017, 16:50 GMT
Commenting on whether it could strain relations with the US, the security analyst suggested that it is highly unlikely. Such a single statement does not make any change. If Israel makes real steps towards helping
Kurdistan become independent
, this will have a certain impact on its relationship with the US, but so far, there is no indication that Israel is inclined to make any, he said.
Shlomo Brom, however, noted that this remains a sensitive issue, not only for the US and Turkey, but also for Iran, because there are a lot of Kurds there as well. They also once tried to establish an independent state, he noted, at that time it was with the help of the Soviet Union at the end of the Second World War.
Commenting on whether Turkey would resort to any military means in trying to prevent the setup of an independent Kurdish state,  he said it will largely depend on US support. If the US opposes, Turkey will refrain from any intervention, he concluded.