North Korea's official news organ, Korean Central News Agency (KCNA), reported on Monday that Kim received a briefing that day about a plan to strike Guam.  The week prior, North Korea threatened a missile test of four Hwasong-12 intermediate-range ballistic missiles (IRBM) not far from Guam. 
But in a new statement, Kim said that the US "should first make the right decision and show through actions if they wish to ease tension on the Korean Peninsula and prevent a dangerous military clash."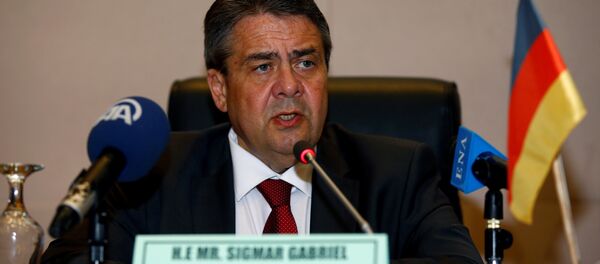 15 August 2017, 17:23 GMT
If the "foolish and stupid conduct of the Yankees" continued, Kim said, then he would make a "grave" decision to punish them. Therefore, Washington should  "think rationally and make a precise decision to avoid humiliation." This was taken to mean that he would not launch the missiles unless provoked.
The backtrack comes after the Chinese Customs Agency issued a statement announcing that they would participate in United Nations sanctions against North Korea, including a ban on imports of iron, iron ore, lead, and coal. About 90 percent of North Korean trade is with China, meaning that the People's Republic is a crucial economic lifeline to the DPRK.
It also came after comments from US Secretary of Defense James Mattis, who warned that such an action could very well be the impetus for a war. "If they fire at the United States it could escalate into war very quickly," Mattis told reporters on Monday. "That's called war, if they shoot at us… You don't shoot at people in this world unless you want to bear the consequences."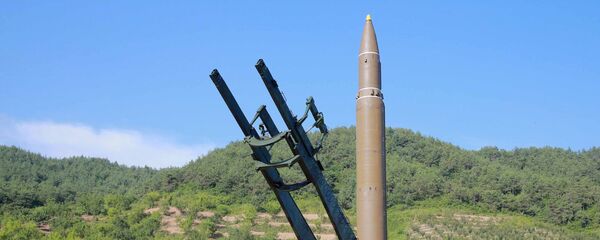 15 August 2017, 15:41 GMT
After months of stand-off, the North Korean leadership have become more amenable to a diplomatic solution to the crisis. North Korea's Foreign Minister Ri Yong-ho said on Sunday that he wanted to create a dialogue with the US bloc. Japanese newspaper Yomiuri Shimbun reported that the North might ask a Japanese leader such as president Shinzo Abe to mediate between the DPRK and the US. 
Arguably, Kim walking back his threat is the first sign of a de-escalation on the Korean Peninsula, and the specter of war has become less likely. Also on Tuesday, South Korean president Moon Jae-in said there would be no war on his watch.
"Military action on the Korean peninsula can only be decided by South Korea and no one else can decide to take military action without the consent of South Korea," Moon said in a public speech. "The government, putting everything on the line, will block war by all means."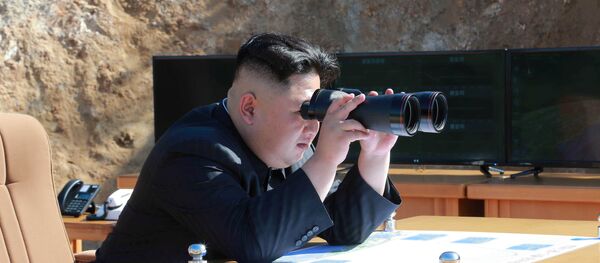 14 August 2017, 22:16 GMT
While US President Donald Trump did once say that he would be "honored" to meet with Kim "under the right circumstances," for a time it seemed that those right circumstances would never be engineered as both sides continued to ratchet up tension. On August 21, the Americans intend to begin joint military drills with South Korea, the Ulchi Freedom Guardian exercise. 
Pyongyang has called the drill a rehearsal for an invasion of their territory. "If the planned fire of power demonstration is carried out as the US is going more reckless, it will be the most delightful historic moment when the Hwasong artillerymen will wring the windpipes of the Yankees and point daggers at their necks," said the same KCNA report that walked back the Guam threat.
162,000 people live on Guam, and everyone born on the island is an American citizen, although as residents of a territory Guamanians do not have voting representation in the US Congress. Nearly 30 percent of the island is owned by the US military, earning the tiny island the nickname of "The Permanent Aircraft Carrier".