MOSCOW (Sputnik) — Alexander Degtyarev, general designer of the Yuzhnoye design office, said earlier that a certain country could have succeeded in copying Ukrainian rocket engines used in North Korean ballistic missiles.
"What does "copies of engines" mean? After all, it's not a picture or a sculpture. To make a 'copy' one must have either the original engine or its detailed drawings. And it would be impossible without the Ukrainian specialists capable and ready to set up production on someone else's premises," Rogozin said in his Twitter blog.
Что значит "копии двигателей"? Это же не картина или скульптура. Для того, чтобы изготовить "копию", надо иметь в наличии или оригинал… https://t.co/QwAlCzBvOS

— Дмитрий Рогозин (@Rogozin) August 15, 2017
"One way or another, it certainly involves smuggling in order to bypass all existing international bans," he stressed.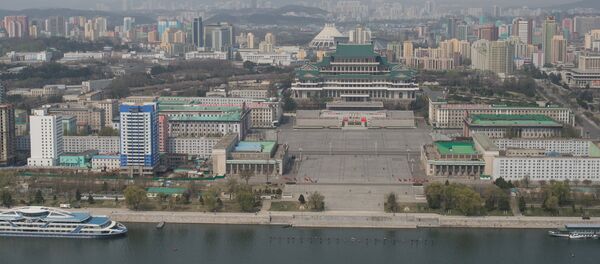 14 August 2017, 18:05 GMT
The scandal over Ukraine's alleged supplies of missiles' parts to North Korea was triggered by The New York Times newspaper piece on Monday. The paper suggested that Pyongyang could be using a modified RD-250 high-performance liquid-propellant engine (LPE) for its latest missiles, the kind that used to be developed at Yuzhnoe and Russia's Energomash company.
The article, citing the study by Michael Elleman, senior fellow for missile defense with the International Institute for Strategic Studies (IISS) think tank, claimed that the engines for North Korean missiles likely came from Ukraine, "probably illicitly."
The representatives of the Ukrainian establishment, including the country's prime minister, denied the report.