MOSCOW (Sputnik) — On Tuesday, the Times of India newspaper reported that soldiers of the Chinese People's Liberation Army attempted to cross the border into India through Ladakh, located along the LAC. The crossing reportedly resulted in a scuffle involving rock throwing between border guard officers.
Commenting on the incident, Hua Chunying said that Beijing doesn't have all the details about the incident. She added that Chinese border guard officers have been protecting peace and stability in the border area between China and India by all means.
"China urges India to respect the relevant agreements between the two countries and to fully implement the 1959 agreement on the line of actual control in order to ensure peace and stability in the border area between the two countries," Hua said at a news conference.
The Chinese Foreign Ministry spokeswoman added that the withdrawal of Indian troops and military equipment that illegally crossed the border was a prerequisite for the border conflict resolution between the two states.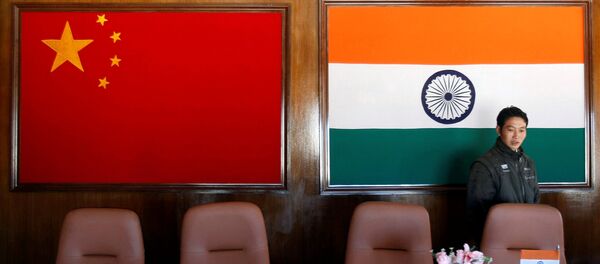 16 August 2017, 10:46 GMT
India and China have been locked in a border standoff since mid-June. The confrontation started after Indian troops blocked road construction being carried out by China in the disputed area of Doklam (Donglang).
India and China have a border dispute over two major and several small regions, which resulted in the 1962 Sino-Indian War. Border standoffs between Indian and Chinese troops occur on an almost daily basis at different parts along the 4,057-kilometer (about 2,521 miles) LAC between the two nations, an informal cease-fire line between India and China after the 1962 conflict.