BEIJING (Sputnik) — Germany understands and supports China-proposed "double freeze" proposal of resolving tensions on the Korean Peninsula, German Foreign Minister Sigmar Gabriel said Wednesday.
In June, a "double freeze" scenario was proposed by China and backed by Russia, in which North Korea ceases its nuclear missile tests, while US-South Korean military drills are simultaneously halted. The initiative was rejected by Washington. Pyongyang, however, has not yet issued an official response on the matter.
"Germany appreciates the important role played by China in resolving the nuclear issue of the Korean Peninsula. Germany understands and supports China-proposed 'double freeze' initiative," Gabriel said during the telephone conversation with his Chinese counterpart Wang Yi as quoted on the website of the Chinese Foreign Ministry.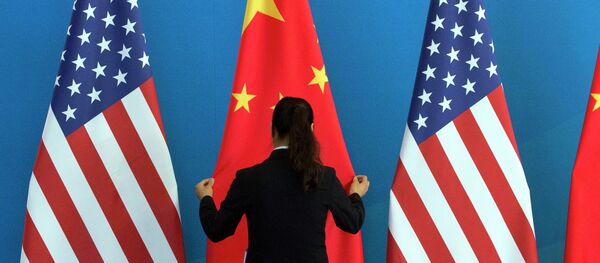 15 August 2017, 14:14 GMT
According to the German minister, all sides need to take into consideration the lessons of history, including those of 2017, in order to prevent the current tensions on the peninsula to get out of control.
"Berlin is ready to continue working with China and jointly promoting the peaceful solution of North Korea's nuclear issue," Gabriel stressed.
The situation on the Korean Peninsula has become aggravated in recent months due Pyongyang's missile launches and nuclear tests, all conducted in violation of UN Security Council resolutions.