ERBIL, Iraq (Sputnik) – The military operation aimed at liberation of the northern Iraqi city of Tal Afar from the Daesh terror group, outlawed in Russia, will be easier than the battle for Mosul, Lt. Col. Abdel Amir Mohammadawi, a spokesman of the elite units of the country's Interior Ministry, said on Wednesday.
Tal Afar, located 30 miles away from recently liberated Mosul, is the last Daesh stronghold in northern Iraq.
"The battle will be easier comparing with the battle for Mosul. The morale of IS [Daesh] elements in Tal Afar is low after the liberation of Mosul," Mohammadawi said.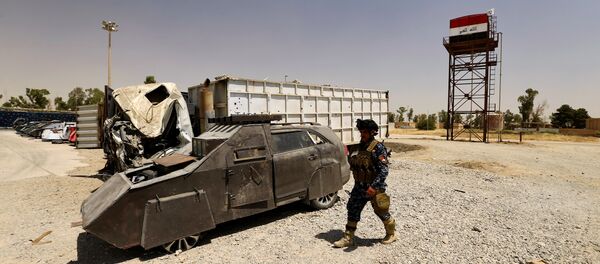 The official pointed out that the theater of operations was larger in Mosul with Daesh terrorists fiercely fighting for the city.
"The battle [for Tal Afar] will also be easy as our forces became much more skilled and experienced in determining the rival's tactic," Mohammadawi explained, adding that the Iraqi forces are waiting for an order to start the operation.
Mosul was declared liberated on July 9 by Iraqi Prime Minister Abadi after months of fighting against Daesh.