MOSCOW (Sputnik) – Speaking at a press conference, the minister said that by imposing sanctions on Tehran, the US tries to turn a hard-won balance on such a sensitive issue as the Iranian nuclear program for his own benefit, it can disturb that balance.
"Such provocations should not be made. We are not talking about someone's national interests, not about the interests of any one country, but about the interests of a huge region, in which we are interested in securing a non-nuclear status," Lavrov said.
Lavrov went on by saying that Moscow hopes that Washington will not violate its obligations under the deal on the Iranian nuclear program, as well as that Tehran will not quit the agreement.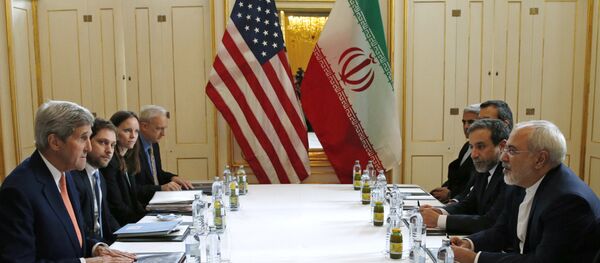 15 August 2017, 19:04 GMT
Iranian President Hassan Rouhani said that Tehran could withdraw from the Joint Comprehensive Plan of Action (JCPOA) within hours if the United States continued to escalate sanctions rhetoric.
Commenting on reports that Tehran had increased its missile program budget, Lavrov noted that an increase in the budget of Iran's missile program is not prohibited by UN Security Council resolutions and "is largely Iran's business."
The US ealier put on sanctions list 18 Iranian entities and individuals not only for supporting the Syrian government but also for Tehran's testing of ballistic missiles. In early August, US President Donald Trump signed a bill into law.