MOSCOW (Sputnik) — Even if it is confirmed that Ukraine delivered missile engines to North Korea, Western countries will rally to help free Kiev of any blame, a senior Russian lawmaker told Sputnik on Wednesday.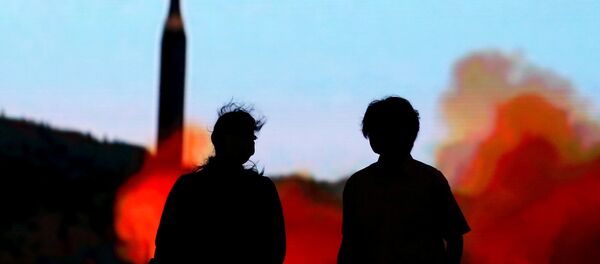 16 August 2017, 15:17 GMT
On Monday, The New York Times newspaper reported, citing an expert analysis and classified assessments by US intelligence agencies, that North Korea's successful intercontinental ballistic missile (ICBM) launches may be due to possibly illicit purchases of missile engines from Ukraine's state-owned aerospace manufacturer Yuzhmash.
"Is the delivery of Ukrainian engines to North Korea possible? Of course… Obviously, the West is interested in shielding Ukraine just like in many other cases… We know that in all cases related to the ceasefire violations and non-compliance with the Minsk agreements, it does not matter what Ukraine does, there are always attempts to shield [the country]. In this case, [shielding] is also possible," Konstantin Zatulin, the first deputy chairman of Russia's lower house of parliament's committee responsible for ties with the Commonwealth of Independent States (CIS), said.
However, it is premature to accuse Kiev of such activities, as it is necessary to first know the details of specific deliveries that could be related to such deals, Zatulin added.
The Russian official suggested that Ukraine could be behind the delivery of the engines to North Korea because of the distressful situation in the country's defense industry, and that the alleged deliveries were an attempt to survive amid these difficulties.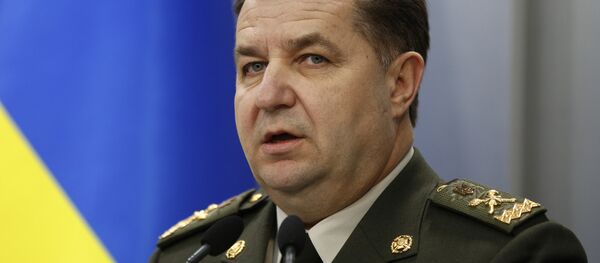 16 August 2017, 12:17 GMT
According to the lawmaker, Ukrainian authorities and defense industry had been at the center of an international scandal in the 2000s, when western media and the US Department of State accused Kiev of delivering Kolchuga radar systems to Iraq in violation of the international sanctions imposed on the Middle Eastern nation.
The reports of alleged deliveries of arms and military technologies to North Korea have been refuted by Ukrainian officials, including Prime Minister Volodymyr Groysman and National Security and Defense Council Secretary Oleksandr Turchynov.
The White House has not commented on the article, and Pentagon representatives have recommended reporters to contact US intelligence services. US Department of State spokesperson Heather Nauert said that the United States was aware of the reports and would take this issue "very seriously."