"Donald Trump's rhetoric, his body language and statements are very unusual for the public sector. He makes sharp statements withouth weighing and calculating the possible consequences, which only escalates the situation," Tulin Daloglu told Sputnik.
She further recalled that it was US President George W. Bush who authorized the occupation of Iraq back in 2003, and introduced the term "axis of evil" to the world's vocabulary.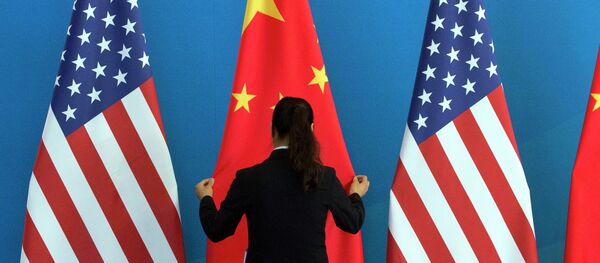 15 August 2017, 14:14 GMT
"North Korea was then one of the three elements of this "axis of evil", along with Iran and Iraq, when George W. Bush launched an invasion of Iraq. Hence Donald Trump is not the first who is threatening Pyongyang with a military operation. It has been done long before him," she said.
Tulin Daloglu also commented on the possible impact the US-Korean war of words could have on her home country.
"It has a very important meaning for Turkey, as Anakra's participation in the group formed by the UN,  where the US was the principal force, during the Korean war (1950-1953) seved as a principle factor facilitating Turkey's accession into NATO (1952). Hence the current standoff is complicated and multidimensional, " she explained.
Daloglu, however, noted that it is too premature to talk about an upcoming global nuclear war, even though the world is in the midst of a serious crisis and world leaders must rely on strong rhetoric.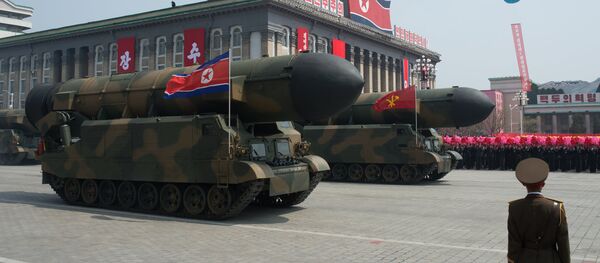 15 August 2017, 20:22 GMT
In its
recent confrontation
with Washington, North Korean leader Kim Jong Un called on the US to make the "right choice" to prevent a conflict between the two countries.
He also ordered his generals to prepare the military for a strike on the US Pacific territory of Guam, if he decides one is necessary.
However, the North Korean leader noted that he first wanted to "observe the actions of the Americans for a while longer before making a decision to strike or not."
The comments came after US Secretary of Defense James Mattis warned that if North Korea fired on US territory it would be "game on." This followed President Trump's warning to unleash "fire and fury" against Pyongyang if it endangered the US.