MOSCOW (Sputnik) – Dana Rohrabacher, chair of the House committee on Eurasia policy, had a three-hour conversation with Assange at his hideout in the Ecuadorian Embassy in London on Tuesday, The Hill quoted him as saying Thursday.
"Julian emphatically stated that the Russians were not involved in the hacking or disclosure of those emails… [H]e is open to further discussions regarding specific information about the DNC email incident," the US congressman said.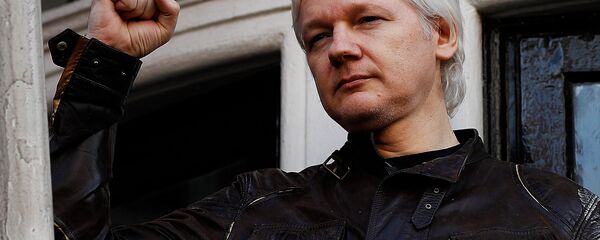 15 August 2017, 13:46 GMT
Sensitive emails were dumped online by WikiLeaks amid a tightly-fought election campaign. They revealed that senior members of the Democratic Party's governing body had undercut more left-leaning Bernie Sanders in Hillary Clinton's favor. The revelation hurt Clinton's presidential bid and caused the DNC chairwoman to resign.
Several US intelligence agencies said last year they suspected Russia to be behind the leaks. Russia has denied the allegations it interfered in the US election, calling them absurd and a distraction from actual election fraud.