Meanwhile, police say two suspects taken into custody after the attack were not behind the wheel. One of the suspects was Moroccan while the other was a Spanish national from Melilla.
Catalan police officials have also confirmed that a man who ran over two police officers at a Barcelona checkpoint was shot dead by authorities. He was a Spanish national. Police have not said if the incident was connected to the terror attack.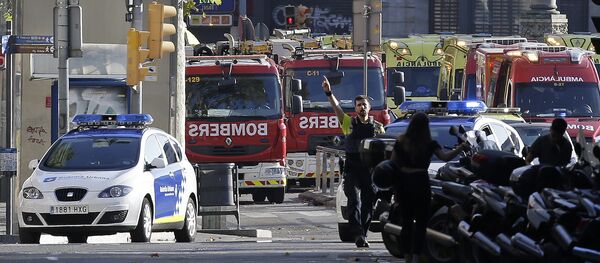 17 August 2017, 20:38 GMT
The central Las Ramblas district where the deadly van attack took place has been evacuated.
Police have also confirmed that they believe Thursday's van attack is connected with an explosion in a house in the Alancar area Wednesday that killed two and injured several.
A Catalan official has said the number of deaths from the attack could rise above the 13 already confirmed. One hundred people are being treated for injuries.