MOSCOW (Sputnik) — Berlin stands for the extension of the Russia-US 2010 New Strategic Arms Reduction Treaty (New START), as the European security can encounter a significant threat should it not be resumed by 2021, German Foreign Minister Sigmar Gabriel said Wednesday.
Germany advocates "Moscow and Washington renewing the New START treaty, which expires in 2021," Gabriel said in an article for Germany's Rheinische Post newspaper.
Gabriel also stressed that the Intermediate-Range Nuclear Forces (INF) Treaty was "a milestone of the European security," which is "in danger now." The minister insisted that Washington had to reestablish the dialogue on "strategic stability."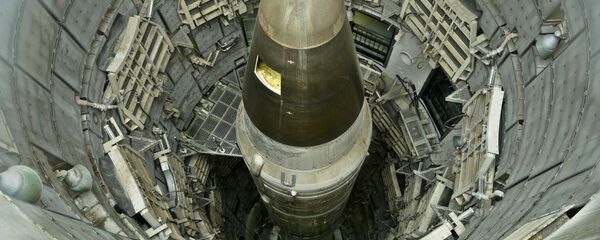 In June, US Under Secretary Thomas Shannon and Russian Deputy Foreign Minister Sergey Ryabkov agreed to hold bilateral New START meetings to discuss issues related to the treaty's implementation.
In February, media reported that US President Donald Trump denounced the treaty in his first phone call with Russian President Vladimir Putin, calling it a bad deal negotiated by his predecessor Barack Obama. In March, the head of US Strategic Command (STRATCOM), Gen. John Hyten, said that a possible cancellation of a nuclear arms reduction agreement between the United States and Russia might trigger an arms race.
Under the New START treaty, signed between Russia and the United States in 2010, Moscow and Washington jointly agreed to decrease the number of deployed nuclear warheads to 1,550 and the number of deployed intercontinental ballistic missiles, submarine-launched ballistic missiles and strategic bombers to 700 by 2018. The agreement is set to expire in 2021 and could be extended if mutual understanding between the countries is reached.