MOSCOW (Sputnik) — Last week, the ministry informed that the two countries would hold a round of consultations on the issue on August 17 in Moscow.
"The sides have discussed a set of potential high priority mutually beneficial projects within the framework of the joint economic activities," the ministry said in a statement.
The statement added that the two diplomats had also agreed to provide the leadership of the two states with the results of their joint work.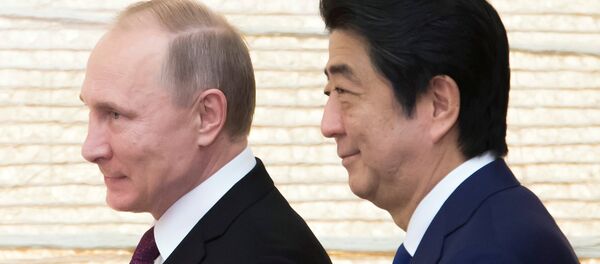 Russian-Japanese relations have long been complicated by the fact that the two nations have never signed a permanent peace treaty after World War II ended. This was due to a disagreement over a group of islands, which Russia calls the Southern Kurils and Japan — the Northern Territories, which consist of four territories: Iturup, Kunashir, Shikotan and Habomai.
The decision to establish joint economic activities on the disputed islands was reached during Russian President Vladimir Putin's visit to Japan in December 2016. In February 2017, then-Japanese Foreign Minister Fumio Kishida said that these activities would focus on a number of areas, including fishing, tourism, healthcare and ecology among other issues.