MOSCOW (Sputnik) — South Korean President Moon Jae-in ruled out a military option to resolve the standoff with the North, at a press conference on Thursday.
"I say this with confidence that there will be no war on the Korean Peninsula ever again," Moon said, as quoted by the Yonhap news agency.
Speaking at the event to mark 100 days in office, the South Korean president said his US counterpart Donald Trump had agreed to first discuss any steps on North Korea with Seoul.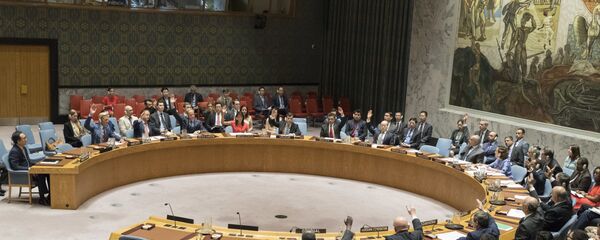 16 August 2017, 21:05 GMT
Tensions between Pyongyang and Washington over the North's missile tests escalated last week when North Korean military threatened to fire missiles toward the US territory of Guam, and President Trump said a military option was on the table.
But on Tuesday North Korea's state media reported that its leader Kim Jong Un had decided to wait and see what the United States did next. Trump said Kim's action was wise and well-reasoned.