On Wednesday, Robert Kuttner, co-founder and co-editor of The American Prospect magazine, published an interview with White House Chief Strategist Steve Bannon, where he, among others, said that the US is "at economic war with China."
"We're at economic war with China," Bannon told Kuttner. "It's in all their literature. They're not shy about saying what they're doing. One of us is going to be a hegemon in 25 or 30 years and it's gonna be them if we go down this path. On Korea, they're just tapping us along. It's just a sideshow."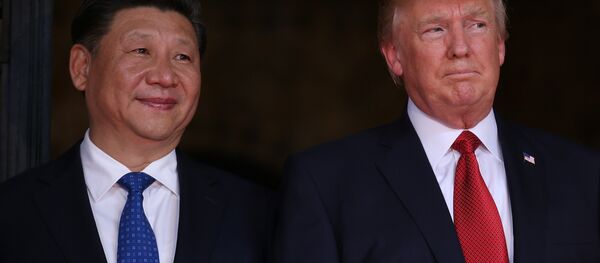 17 August 2017, 04:44 GMT
"To me," Bannon said, "the economic war with China is everything. And we have to be maniacally focused on that. If we continue to lose it, we're five years away, I think, ten years at the most, of hitting an inflection point from which we'll never be able to recover."
The White House Chief Strategist therefore suggested proceeding with stringent trade sanctions against Beijing,  arguing that China had coerced US technology transfers under Section 301 of the 1974 US Trade Act, which allows Washington to take action against foreign governments, and following up with complaints about steel and aluminum dumping.
"We're going to run the tables on these guys. We've come to the conclusion that they're in an economic war and they're crushing us," Bannon said.
Sputnik Radio discussed the interview with Vladimir Vasilyev, chief research fellow at the Moscow-based Institute of US and Canada Studies, who said that Steve Bannon "rhetorically exaggerated" the urgency of the situation.
"This is the continuation of the very same rhetoric which is now being voiced about North Korea. So far, these are the empty words," he told Sputnik.
"When threatening that if Beijing does not pressure Pyongyang, Washington will unleash a full-scale economic war against China, Bannon is too hot to trot," Vasilyev added.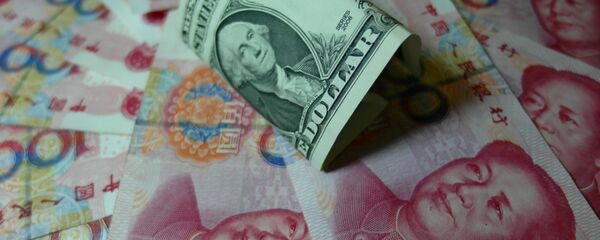 15 August 2017, 15:04 GMT
He then referred to the recent steps in the relations between the US and China. On Monday, US President Donald Trump issued an order to trade officials to investigate China's trade practices. He told the US officials to look into whether Beijing improperly requires foreign companies to hand over technology in exchange for market access.
American observers said that this process might take up to one year. For now, any US threats remain empty words, Vasilyev said.
"This bag of words, however, pursues certain strategic and tactical purposes. Among the tactical purposes, it is to exert psychological and political pressure on China for it to influence North Korea," he concluded.
Meanwhile on Thursday, American news and information website Axios reported that the White House Chief Strategist said that he did not intend "to turn" the comments he made to Robert Kuttner by phone "into a story."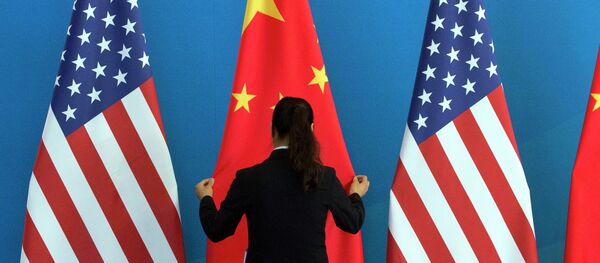 15 August 2017, 14:14 GMT
"The White House chief strategist has told associates he never intended to do an 'interview' with an editor at the American Prospect, a left-wing publication," political reporter Jonathan Swan
wrote in his article
for the website.
"Bannon has told associates that he admired the author's stance on China, and so he called the journalist, Robert Kuttner, on Tuesday, to discuss his piece. Apparently Bannon never thought that the journalist might take his (very newsworthy) comments and turn them into a story," the author added.
In his other comments to Kuttner, Steve Bannon "undercut the President's stance on North Korea," "openly talked about his internal fights with colleagues," and "talked about changing personnel in a way that made him sound like the president."