MOSCOW (Sputnik) — The Russian Helicopters' production arm will manufacture six Ka-32A11BC helicopters in 2017 for a number of Chinese companies such as Jiangsu Huayu General Aviation Company, Qingdao Public Security Bureau, Minhao and Jiangsu Baoli.
According to the company, a group of Jiangsu Baoli company experts have arrived at the Kumertau Aviation Production Enterprise to receive two Ka-32A11BC helicopters which should be handed over to the Chinese operators in 2017 under the contract.
The Ka-32A11BC multirole helicopter is designed for special search and rescue operations, firefighting missions and law enforcement operations. The helicopters are used in Austria, Azerbaijan, Brazil, Canada, China, Indonesia, Japan, Kazakhstan, Portugal, Russia, South Korea, Spain and Switzerland.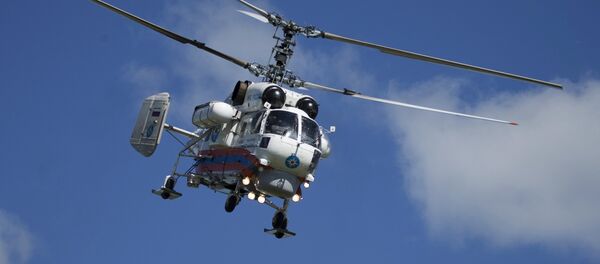 The contract between Russian Helicopters and Jiangsu Baoli was signed at the China International Aviation & Aerospace Exhibition exhibition last year. The agreement provides both for helicopters and aviation equipment deliveries.
According to Russian Helicopters, Ka-32A11BC helicopters have been operated in China for several years and have been involved in firefighting and rescue operations, as well as work in the highlands.
Russia is set to supply China, India, Turkey, Vietnam, Thailand and Equatorial Guinea with the Mi-8, Ka-32 and Ansat helicopters by 2020.