Vice Chief of Naval Operations Admiral Bill Moran said that several officials from the USS Fitzgerald will be relieved of duty, including its senior enlisted sailor, executive officer and commanding officers.
Moran told reporters, "They will be detached from the ship for cause, which [means] we've lost trust and confidence for their ability to lead in those positions and they will not return to the ship."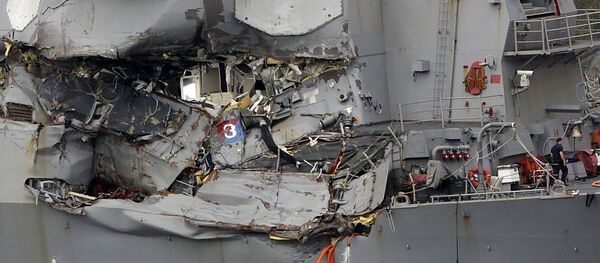 Overall, a dozen sailors will face administrative punishment for the affair.
Around 1:30 a.m. local time on June 17, the Fitzgerald collided with the Philippine-flagged ACX Crystal 56 miles off the coast of Honshu, Japan, in a busy shipping route, drowning seven sailors aged 19 to 37 who were in their sleeping berths at the time of the collision.
One sailor has been notified of their punishment by Vice Admiral Joseph Aucoin, head of the Navy's Japan-based 7th Fleet with the rest to be notified by the end of the week.
Moran said, "If it's clear to [Aucoin] that some members of that crew should no longer be doing this line of work, it's time to move them on, it's time to take accountability actions." The findings of ongoing probes may result in additional punishments in the future, he added.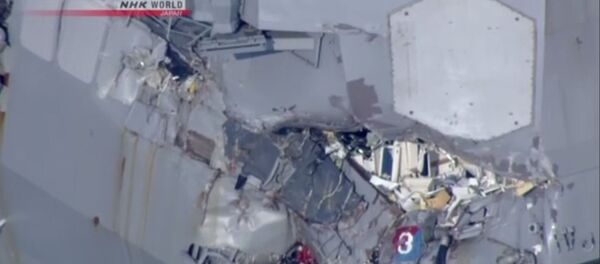 The "heroic" actions sailors took to save their shipmates were lauded by investigators. Accord to a Navy report, the ship's commanding officer, Bryce Benson, was trapped and injured when the Crystal struck his cabin. Other sailors had to use a sledgehammer to break his door open and retrieve the officer as he was "hanging from the side of the ship."
Some of the rescues were very close calls. One sailor who was rescued just before drowning recalling that "when taking his final breath before being saved, he was already submerged and [had] breathed in water." 
This incident marks the largest death toll on a US ship since 2000 when the USS Cole was bombed in the Aden harbor in Yemen.