MEXICO CITY (Sputnik) — Ortega broke ranks in spring when she condemned police brutality during nearly-daily protests across the country as well as Maduro's decision to elect an alternative legislature, and was fired in early August.
"They are very worried and distressed, they know we have information and details of all operations, amounts and people who got rich, and that this investigation involves Mr. Maduro and those close to him," Ortega said in a phone call with a gathering of Latin America's prosecutors in Mexico.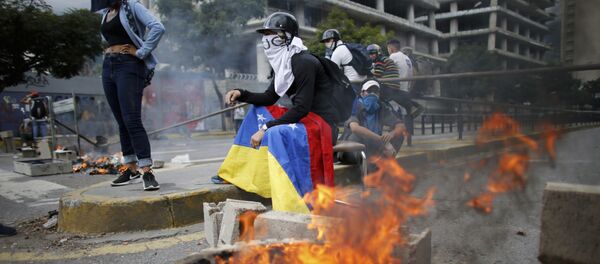 17 August 2017, 14:42 GMT
The probe into Odebrecht has become the biggest corruption scandal in Latin America. The company is accused of paying millions in bribes to politicians to secure lucrative contracts.
Monica Moura, a political consultant, reportedly told Brazilian prosecutors in a plea bargain in May that then foreign minister Maduro had paid her money provided by Odebrecht to campaign for Venezuelan President Hugo Chavez ahead of the 2012 election.