New Delhi (Sputnik) — The Japanese Embassy has conveyed to New Delhi that the country is closely monitoring the Doklam standoff and is of the view that no country should make an attempt to unilaterally change status quo by force but to resolve the issue in a peaceful manner.
"We recognize Doklam is a disputed area between Bhutan and China and the two countries are engaged in border talks. We also understand that India has a treaty understanding with Bhutan, that's why Indian troops got involved in the area," Japanese Ambassador to India, Kenji Hiramatsu told the media.
Japan's backing of India is significant as it is the first time a major power has come out openly in support of India. The US has maintained equidistance by saying that both India and China should sit and talk on the issue, while taking measures to de-escalate troops build-up.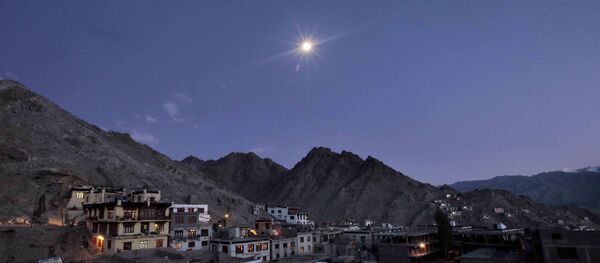 14 August 2017, 13:22 GMT
"Certainly China should not force itself into disputed territory, as Japan has said. But that is not the point any more. The matter began with a Chinese claim grounded in history and founded on treaties available to all. India in response, used the Dalai Lama, sent the NSA, and now secures words of comfort from Japan. What all of this betrays is a deeper malaise: that New Delhi is engaged in diversionary tactics because we cannot match China diplomatically. The only way out for India is to tackle the bull by the horns and agree that the territorial infringement is firstly a matter between China and Bhutan. Only when they resolve matters, can India get involved. It is the only way for India to maintain both the logic of history and our intellectual integrity," Dr. Deep K. Datta-Ray, author of The Making of Indian Diplomacy: A critique of Eurocentrism (OUP, New York) told Sputnik.
Meanwhile, Chinese Foreign Ministry spokesperson Hua Chunying told reporters in Beijing that "I have seen the Japanese Ambassador in India really wants to support India. I want to remind him not to randomly make comments before clarifying the facts."
India, on the other hand, maintained that negotiation is the only way out and avoided commenting on Japanese ambassador's statement.
"We will continue to engage with China to find a mutually acceptable solution," Raveesh Kumar, India's Ministry of External Affairs spokesperson, told reporters on Friday.
"Who is supporting us, who has sent us a memo, I will not be able to share with the media. I think the statement made by the [Japanese] ambassador speaks for itself," Kumar added.
India and China are locked in a tense standoff in the Doklam region since mid-June after China's attempt to build a road through Doklam — a territory over which Bhutan and China both lay claim. India came in support of Bhutan by stationing its border forces in the area, blaming China of trying to alter the status quo of a disputed territory.