MOSCOW (Sputnik) — The man was reportedly detained in the city of Granada at about 8:30 a.m. local time (06:30 GMT), where he was spending his holidays.
The police reportedly acted instructed by the Interpol.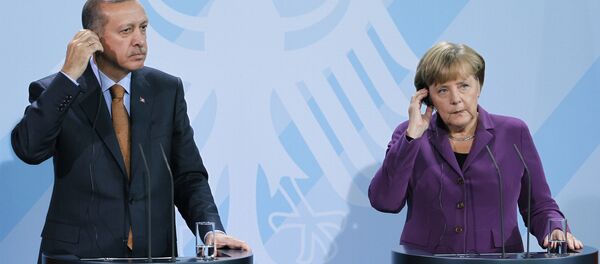 18 August 2017, 21:54 GMT
Akhanli's lawyer said that the detention was based on a criminal case, allegedly politically motivated, which was filed in Turkey.
The 60-year-old writer has been living in German city of Cologne since 1992. His works mostly focus on the Armenian genocide, which took place in Ottoman Empire in 1915 and is vehemently denied by Ankara.
Akhanli was once arrested in 2010 upon his arrival in Turkey. The writer was accused of murder during a robbery though he had not been in the country at the time when the crime had taken place. The man had to spent many months in custody until he was set free. In 2013, the decision was, however, abolished and Akhanli's name reappeared in the wanted list.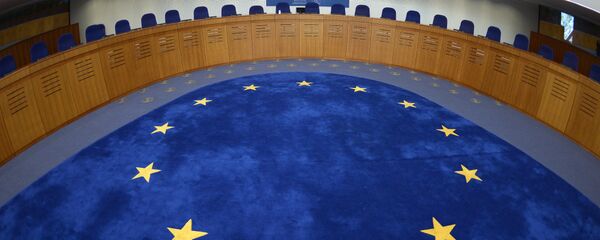 Since the
thwarted military coup attempt
in 2016, Turkey has arrested hundreds of military personnel, activists and journalists on suspicion of having links to Islamic cleric Fethullah Gulen, accused by Ankara of organizing the coup.
Earlier this year, German newspaper journalist Deniz Yucel was arrested in Istanbul for allegedly spreading propaganda materials of the Kurdistan Workers' Party (PKK), which is considered a terrorist organization by Ankara. Berlin repeatedly called for the release of the journalist.
In July, German media reported, citing diplomatic sources, that Ankara offered to exchange Yucel for two Turkish generals that asked for diplomatic asylum in Germany after 2016 failed coup attempt. Neither German nor Turkish officials confirmed the information.