The woman ordered the Uber at E. 52nd Street and 2nd Avenue at about 2 a.m. and passed out in the Uber driver's car, according to police records. The driver took the woman to his apartment and sexually assaulted her while she was unconscious.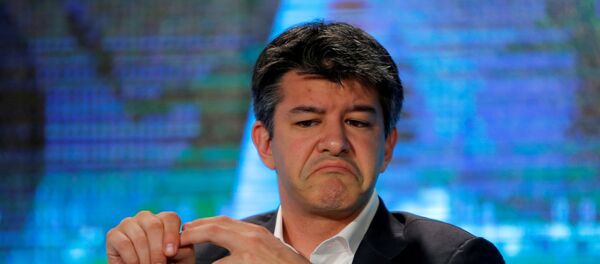 15 August 2017, 14:12 GMT
When the woman woke up in her driver's apartment and realized what had happened, she confronted the driver whose response was, "I used protection — please don't call the police."
The woman was sent to Bellevue Hospital for medical examinations and police are actively searching for the driver.
This is not the first time that Uber drivers have faced sexual assault allegations.
In July, an Uber driver was sentenced to 12 years in prison after standing outside bars in London, preying on drunk women to rape.
In October 2016, driver Jahir Hussain raped three women on the same night, on separate occasions, after they passed out in his car.
Judge Nicholas Huskinson told Hussain during his trial, "You possess a high risk of harm to adult women, particularly those who are intoxicated. You, Mr. Hussain, appear to target them while they are alone and vulnerable," International Business Times reported.
Uber has had a tough year. In June, Uber founder Travis Kalanick resigned from his CEO role after his mother tragically died in a boating accident after investors declared that the company needed a leadership change.
"I love Uber more than anything in the world and at this difficult moment in my personal life I have accepted the investor's' request to step aside so that Uver can go back to building rather than be distracted with another fight," Mr. Kalanick said in a statement according to the New York Times.