MOSCOW (Sputnik) — Russian President Vladimir Putin has appointed Deputy Foreign Minister Anatoly Antonov as the new Russian ambassador to the United States, the Kremlin said Monday.
"Appoint Anatoly Ivanovich Antonov as Russia's Ambassador Extraordinary and Plenipotentiary to the United States of America and Russia's Permanent Observer in the Organization of American States in Washington," the decree signed by Putin states.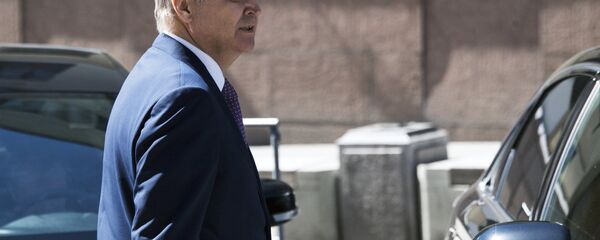 Antonov previously served as the Deputy Defense Minister of Russia. Antonov has spent over 30 years in the Foreign Ministry, with his work being focused on issues of security and disarmament. In February 2011, Antonov became Deputy Defense Minister. He was appointed Deputy Foreign Minister on December 28, 2016.
Former Russian Ambassador to the US Sergei Kislyak had been Moscow's envoy in Washington since July 2008, and returned to Moscow in July to work in the upper house of Russia's parliament, Federation Council, acting on behalf of one of Russia's governors.
There were numerous speculations, especially in US mainstream media, over Kislyak's alleged activity of spreading Russian influence in the United States, including during the 2016 US election. The Russian officials have firmly denied the allegations.