BEIJING (Sputnik) — On Friday, the United States launched the probe to determine if Beijing's activities in innovation and intellectual property "are unreasonable or discriminatory and burden or restrict US commerce."
"The US side ignores the principles of the World Trade Organization (WTO) and has launched a trade investigation in regards to China on the grounds of its internal legislation that is irresponsible and the accusations of China are biased. The Chinese side expresses its dissatisfaction with this unilateral and protectionism step," the statement said.
The Chinese ministry said that the United States should respect the principles of multilateral trade, adding that it reserved the right to exert maximum efforts to protect its interests in this case.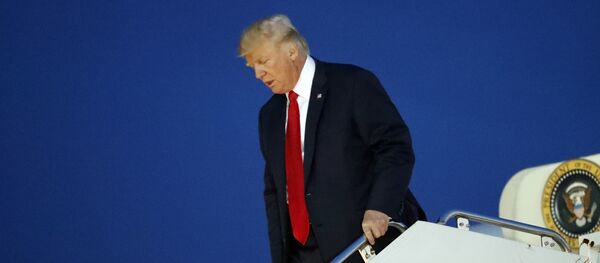 18 August 2017, 23:51 GMT
The US decision took place soon after the August 14 order of US President Donald Trump to
consider opening a probe
into China's possible violations of intellectual property rights and other technology transfers. According to the US president, the theft of intellectual property by foreign countries cost the United States millions of jobs.