BERLIN (Sputnik) — Merkel said that she was upset about the scandal, in which German cars have lost credibility.
"We, as a government, should maneuver and create a solution to avoid banning these cars, including the court ban, in the cities affected by the mounting pollution levels," Merkel said.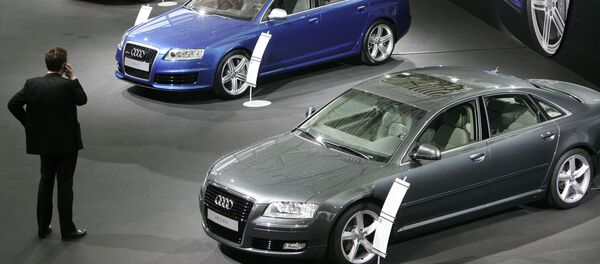 Merkel also invited the representatives of German municipalities to a meeting on September 4 in order to work out a strategy to restore trust to the diesel cars.
The diesel scandal, in which Germany's Volkswagen was involved, dates back to 2015, when the US Environmental Protection Agency (EPA) accused the company of using emission cheating software for its diesel cars. The company admitted that 11 million of its vehicles worldwide had been fitted with such software and agreed to pay settlements totaling $15 billion.
On July 21, the Spiegel magazine reported that Volkswagen, Audi, Porsche, BMW, and Daimler, as well as other leading German automakers, coordinated their actions on designing diesel emissions treatment systems in diesel vehicles. The European Commission said on July 24 that it was examining allegations concerning suspected collusion among German car manufacturers.