TAL AFAR (Sputnik) — The commander noted that militia forces had launched a new stage of operation against Daesh with the offensive being carried out from two directions.
"The enemy retreated to the center of Tal Afar. We will start the assault soon," Hadi Amiri said.
Meanwhile, military units are storming two settlements near the city, a Sputnik correspondent said.
 "Anti-terror troops are storming the central part of Tal Afar from the southwestern direction and continue the advance. The assault started from the district of Kafah," the army's press service statement said.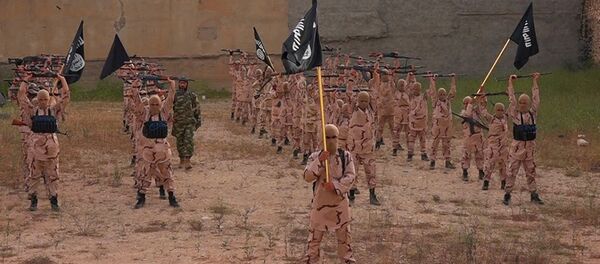 21 August 2017, 18:17 GMT
Iraqi police are approaching Kafah from the west, while militias supported by armored units are storming the city from the east.
On Monday, the Iraqi army seized control over the road between Mosul and Daesh-held Tal Afar.
On Sunday, the Iraqi prime minister announced the beginning of the operation to free Tal Afar.
Previously, Iraqi officials had not publicly verified that the operation had been launched, though Kurdish news agency Rudaw reported in the first week of August that it mission has already commenced.
Prior to the launch of the operation, the Iraqi Interior Ministry said that it believes that Tal Afar liberation will be "easier" than the Mosul campaign.