KUBINKA (Russia) (Sputnik) – Russia's new Soyuz-5 carrier rocket will be on demand on the international market and will make inserting satellites into orbit seriously cheaper, the director general of Russia's Roscosmos state space corporation, Igor Komarov, said on Tuesday.
"We expect that the rochet will be in demand, and secondly it will seriously cheapen the insertion of the payload," Komarov said at the Army-2017 forum.
He pointed out that some commercial customers as well as foreign space agencies had already showed interest in the rocket.
"It will be possible to speak about specific orders only when the rocket is constructed and tested," Komarov added.
Roscosmos also plans to carry out 25 launches this year, Komarov added.
"There will definitely be a trend toward an increase, we see from the trajectory. We had 11 launches this year and by the end of the year, I think we will increase the total number to 25," Komarov said.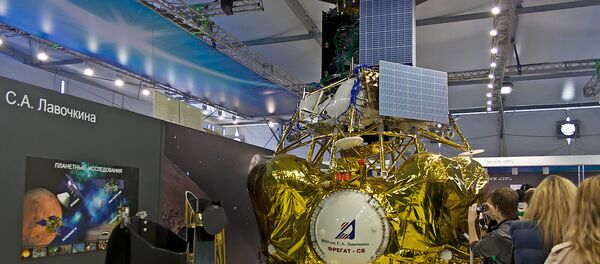 18 August 2017, 10:21 GMT
Roscosmos performed 19 launches in 2016.
Russia hosts the Army-2017 exhibition, which starts on Tuesday and concludes on August 27, to showcase hi-tech military innovations and achievements. More than 300 representatives of the foreign defense ministries will participate in the forum, according to Russian Defense Minister Sergei Shoigu.