MOSCOW (Sputnik) — In May, the US attorney's office for Washington obtained warrants enabling the freezing of funds of Chinese companies allegedly involved in financing the North Korean nuclear program, The Wall Street Journal reported Monday. Prosecutors are reportedly now working on tougher measures such as permanent seizure of the companies' funds.
The warrants targeted thecompany, Dandong Zhicheng, which allegedly purchased North Korean coal as well as four related front companies that bought the coal with US dollars, the media outlet reported citing a judge's order to authorize the warrants. According to the order, eight US banks were involved in processing the transactions.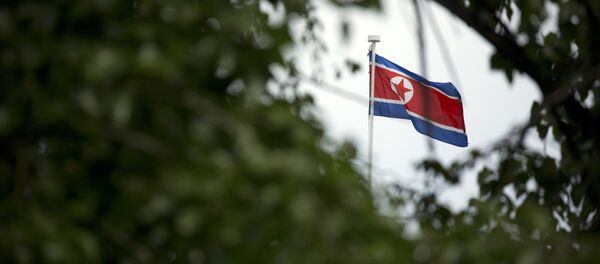 14 August 2017, 05:38 GMT
Warrants are said to be an interim step with prosecutors being required to file a formal case in order to permanently seize the companies' funds. Further actions targeting more companies based in the northeastern Chinese city of Dandong are expected to be taken in the coming days.
In July, US President Donald Trump said he was "very disappointed in China" over its failure to put pressure on North Korea to halt its nuclear and missile tests.
Earlier in August, US media reported that Trump may announce an investigation into China's alleged intellectual property theft from US companies. Commenting on the reports, Chinese Foreign Ministry spokeswoman Hua Chunying said that the North Korean nuclear issue was not related to the Chinese-US trade relations and using the latter as a tool for exerting pressure on Beijing was unacceptable.