Commonly known as the "Trophy Active Protection System," the apparatus likely has a future on Washington's M1A1 Abrams main battle tanks. After detecting enemy projectiles, the system fires off ball-bearing filled canisters to neutralize the incoming objects.
Utilizing 360-degree coverage supplied by four mounted antennas along with fire control radars, the system's internal computers calculate firing angles instantly, which activates launchers situated on the side of the vehicle that fire off the buckshot.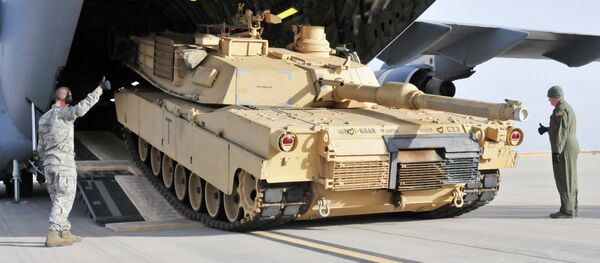 The Trophy system was developed by Israel Aircraft Industries' Elta Group and Rafael Advanced Defense Systems. It has been protecting the Israeli Defense Force's (IDF) Merkava 4 tanks against anti-tank-missiles and rocket-propelled grenades since 2009.
At an estimated cost of $350,000 to $500,000 per tank, the IDF reports that the Trophy system was an asset in the Gaza Strip during campaigns against Hamas.
Last week, the US Army's program executive officer for ground combat systems,  Maj. Gen. David Bassett, said, "We're very close to a decision on the Trophy system … We're looking to make those decisions rapidly so that we can spend money in the next Fiscal Year," according to Defense Tech.
Bassett added that he'd ultimately like to see "a brigade's worth of capability of Trophy on the Abrams."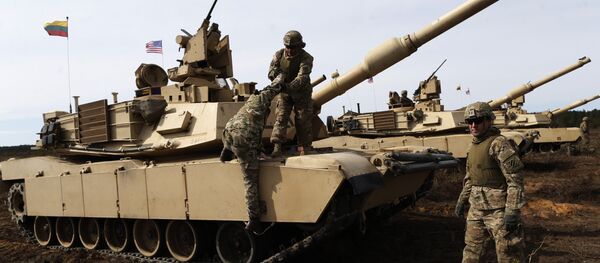 Last Tuesday, Abrams spoke in Maryland at Aberdeen Proving Ground, where test firings of the new 30mm cannon for the Stryker infantry squad transport vehicle were underway. This comes ahead of the Stryker's 2018 deployment to Vilseck, Germany, with the 2nd Cavalry Regiment.
The Army is considering two other active protective systems as well. The Iron Fist, an Israel Military Industries design, and the Iron Curtain, developed by the Herndon, Virginia-based Artis technology firm.The service has been searching for an active protection system since the Korean War, and the upcoming installment would be a first for the Army.
"Active Protection Systems have been in the design and development stages since the early 1950s," according to the US Army Tank-Automotive Research, Development, and Engineering Center (TARDEC), "but none has successfully made the transition from development to integration on a platform."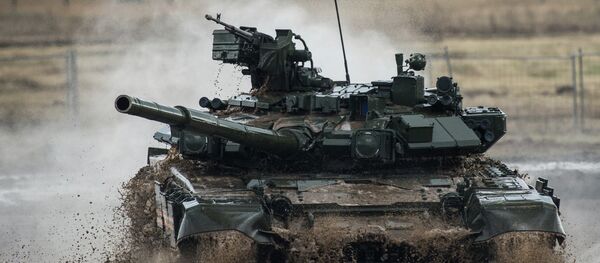 According to Bassett and Col. Glenn Dean, the Stryker Brigade Combat Team's project manager, the Army is opting use remodeled and upgraded variants of already existing platforms instead of new designs that are more costly, with the exception of the  M113 Armored Personnel Carrier, which will be replaced by the Armored Multi-Purpose Vehicle (AMPV) made by BAE Systems.
Basset, who said he has to stretch a $3 billion over a "vast portfolio," remarked that "Despite the fact that we have not been given the resources to start new programs for the replacement of some of our main combat systems, we used those resources effectively and that put us in a position to upgrade the entire ABCT (Armored Brigade Combat Team) formation, roughly at the same time."