MOSCOW (Sputnik) — The United States expects that Islamabad will exert efforts aimed at struggle against militant groups on the Pakistani territory as they pose a threat for the entire region, US State Secretary Rex Tillerson said.
"Pakistan has suffered greatly from terrorism and can be an important partner in our shared goals of peace and stability in the region. We look to Pakistan to take decisive action against militant groups based in Pakistan that are a threat to the region," Tillerson said in a statement, as quoted by the US Department of State on Monday.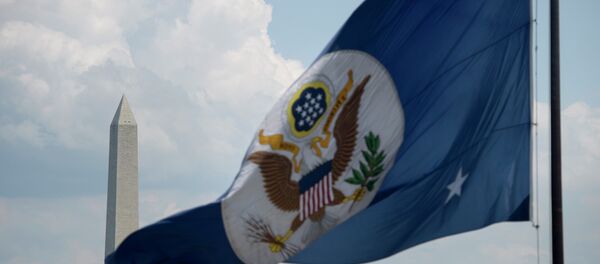 The diplomat added that within the framework of US national interests both Kabul and Islamabad should "prevent terrorist sanctuaries."
During a press conference earlier in the day, US President Donald Trump said, while presenting a new integrated strategy for the US approach to South Asia, that Pakistan often provides terrorists with a "safe haven" and added that Islamabad could either benefit from the partnership with the United States in Afghanistan, or could lose much in case of its support of terrorists.