Radio Sputnik's Loud and Clear spoke with Dr. Margaret Flowers, co-director of Popular Resistance, about how the struggle for a single payer system feels all too familiar.
"It's like being in 2009 all over again," Flowers said, recalling pushback from Democrats under former President Barack Obama during his administration's work toward health care reform. "As the push for a Medicare-for-all system gets louder, we're seeing all these writers provide cover for Democrats by saying 'You're asking for too much, you can't do this, you have to compromise from the beginning because this isn't politically feasible.'"
​She pointed out that the movement for single-payer healthcare has grown even as Democrats call on their base to focus only on stopping President Donald Trump's ill-fated Repeal-and-Replace efforts, rather than pushing for further, real reform.
Flowers remarked, "That has really freaked them out because the people are way ahead of where they are. And so now how do they convince people, how do they disempower them and weaken them and make them think that they're asking for too much? This is the same thing we've seen throughout the history of social movements: we're always told that we're asking too much."
Loud and Clear host Brian Becker noted that a similar cry was heard during the Civil Rights Movement of the 1950s and 1960s.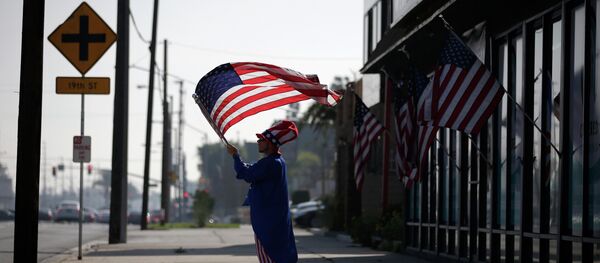 By contrast, Flowers says mainstream politicians aren't moving fast enough. "Any of these approaches that they're pushing right now are going to delay what we really need to do and what people are calling for," she explained. 
"We have to recognize that we're not asking for too much. Every other industrialized nation has a universal health care system. The United States is spending twice what most of those nations spend, and we have far from a universal health care system, and our health outcomes are poor … people are dying unnecessarily."
She said that the US has the resources and institutions for a world-class healthcare system. "What's in the way is those industries that are profiting from this current system and the money that they're giving to our politicians for their campaign. And so this is a true crisis of democracy where we have a very significant need, we have a real solution, but the elites are gonna fight it, tooth and nail."
Becker pointed out that the Democrats were in a great position to institute a single-payer plan in 2009 when they had popular president in Obama and the majority in both Houses of Congress. He asked Flowers why Obama said that single payer was off the table then.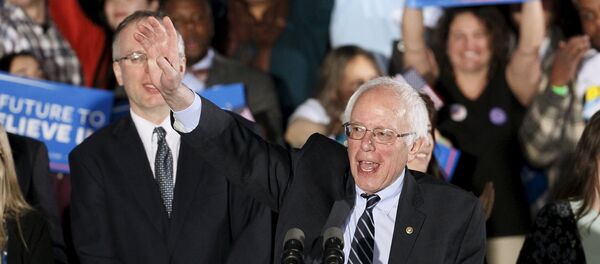 "One is the money," she replied. "He received tens of millions of dollars from the medical industry for his political campaign. But there's also his ideology: at heart, Obama showed that he was truly a neoliberal, and the plan that he put forward, the Affordable Care Act, is a completely neoliberal plan."
Flowers added that before Obama got into the White House, a coalition of mainstream progressives had banded together to create a group called HealthCare For America Now, which met with Obama staffer Jim Messina on a weekly basis about policy. That organization effectively stamped out the single-payer movement at the time.
"That's why we have to understand that history, so that we don't let it work this time, so that people understand that these 'solutions' that they're trying to push on us are non-solutions that are trying to keep us away from our goal," she said.