DUBA (Sputnik) — The Kuwaiti Attorney General's office filed criminal cases against several social media users who have been criticizing Arab states and their leadership for the decision to cut ties with Qatar and impose a blockade, Kuwaiti Information Minister Sheikh Mohammad Abdullah Al Sabah said Tuesday.
"We do not tolerate offensive remarks regarding any friendly Arab country, made by both licensed Kuwaiti media and social media users. The Attorney General's office will deal with all those who offended Persian Gulf states," Al Sabah said in an interview to Saudi Arabian Okaz newspaper.
He also noted that the names of those users had been already submitted to the Attorney General's office.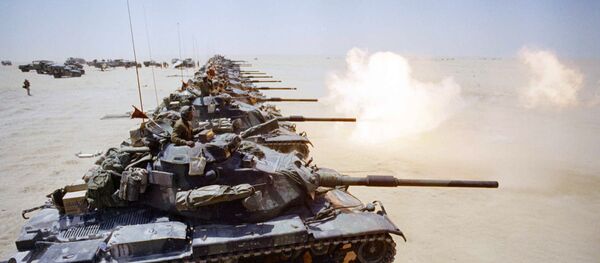 14 August 2017, 14:27 GMT
In early June, Saudi Arabia, the United Arab Emirates, Bahrain, Egypt and a number of other countries broke off diplomatic relations with Qatar in early June, accusing it of supporting terrorism and interfering in their internal affairs. The move has been strongly condemned by a number of Kuwaiti journalists and analysts, who have a large number of followers on social media.
Kuwait, acting as a mediator in the crisis, handed over the four Arab states' ultimatum containing several demands to Doha. The list included requests to sever relations with Iran, close Turkey's military base on Qatar's territory, shut down Al Jazeera TV channel and end support for the Muslim Brotherhood, a terrorist organization banned in Russia. Doha has refused to comply with the demands.