KUBINKA (Moscow Region), (Sputnik) — Igor Ponomarev, the USC vice president for military shipbuilding, said at the Army-2017 forum testing should be completed before the end of 2021 "since we are all interested in carrying out the Navy's plans for the construction of non-nuclear fifth-generation submarines.
Ponomarev noted that a decision was made for the Ministry of Industry and Trade to create the propulsion system's prototype fitted to a testbed.
"At the present time, the corresponding terms of reference are being formed," he added.
Air-independent submarines are quieter than conventional diesel-electric boats and do not have to surface or use snorkel tubes to breathe air, thereby avoiding exposure to radar and other sensors.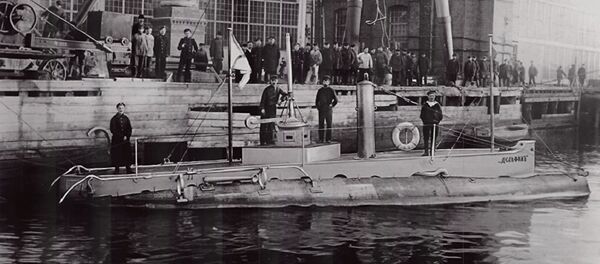 Russia has been primarily reliant on the fleet of nuclear submarines. It was earlier reported that brand new Russian
Borey-A
and
Yasen-M
class submarines will become almost "invisible" to hydroacoustic stations, the main means of submarine detection.
As of now, three Borey-class (Project 995) submarines have been completed and another three are under construction. Eight Borey-class submarines are expected to enter into service by 2020 and become the primary nuclear force for the Russian Navy.
Russia's third Yasen-M cass (Project 885) nuclear submarine will be floated out in 2019. They are Russia's newest class of submarines.