MOSCOW (Sputnik) — Turkish President Recep Tayyip Erdogan, during his talks with US Secretary of Defense James Mattis Wednesday, expressed his disapproval over Washington's support of the Kurdish People's Protection Units (YPG), local media reported citing presidential sources.
Ankara considers the YPG to be affiliated with the Kurdistan Worker's Party (PKK), which is listed as a terror group in Turkey, the United States and the European Union. However, the Democratic Union Part (PYD) and the YPG, as well as the Kurdish-led Syrian Democratic Forces (SDF) have been receiving support from the United States in fighting the Daesh terror group (outlawed in Russia).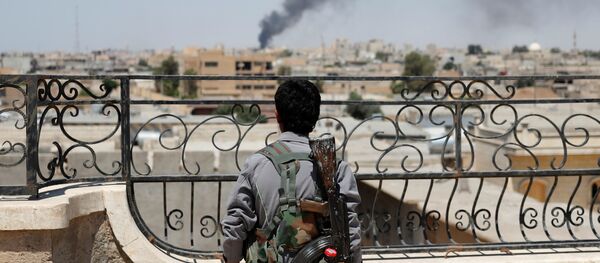 The sides also discussed the joint fight against terrorism, particularly the Daesh and PKK, as well as defense cooperation, the Yeni Safak media outlet reported.
Erdogan and Mattis both stressed the importance of the territorial integrity of Iraq and Syria amid Northern Iraq's Kurdish Regional Government's (KRG) move toward an independence referendum.
Mattis arrived in Turkey earlier on Wednesday and has already met with his Turkish counterpart Nurettin Canikli.