MOSCOW (Sputnik) – Russia regards the desecration of Soviet Army memorial in the eastern part of Slovakia as a "provocative" and "immoral" act and is hopeful for an investigation into the incident, Russian Foreign Ministry spokeswoman Maria Zakharova said Thursday.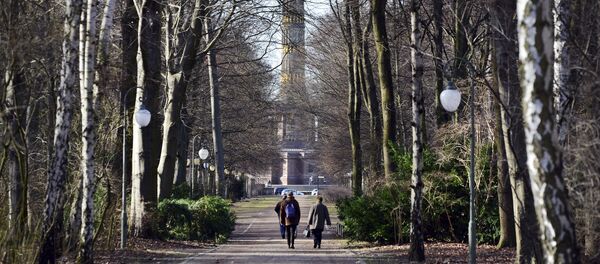 15 August 2017, 12:38 GMT
On Tuesday, the hammer and sickle symbols were chiseled off a monument in Kosice.
"The other day, another desecration of a monument to Soviet Army soldiers occurred, this time in the Slovak city of Kosice. This is another act of vandalism toward burial places of the Red Army soldiers, who lost their lives while liberating Czechoslovakia during World War II. We regard these actions as provocative, illegal and immoral," Zakharova said during a press briefing.
Zakharova noted that she was hopeful Slovak authorities would investigate the case, punish the vandals and take measures to avoid a repeat of the incident.
"We call for the Slovak side's strict compliance with the obligations under the 1993 Treaty of Friendship and Cooperation between Russia and Slovakia and the 1995 agreement between the Russian and Slovak Republic's governments on graves of the deceased servicemen and civilian victims of war," Zakharova stressed.
The Russian Embassy in Bratislava has filed a note of protest to the Slovak Foreign Ministry, Zakharova added.
According to the Russian Foreign Ministry's data, 60,659 Red Army servicemen are buried in Slovakia. The country has a total of 12 large military cemeteries, as well as 34 common and 140 individual grave sites.