MOSCOW (Sputnik) — The large German business city of Frankfurt and area around it may create up to 88,000 jobs after withdrawal of the United Kingdom from the European Union in case of possible relocation of 10,000 financial jobs from London, a study conducted by WHU – Otto Beisheim School of Management on behalf of Frankfurt Main Finance revealed Friday.
"We investigated the effects of the relocation of banking jobs as a result of Brexit on the entire labour market for the city of Frankfurt, the neighbouring cities and the Rhine-Main area…. If we consider adding 10,000 new jobs in the banking industry over the next four years, then, according to our prudent estimate, an additional 21,000 jobs could be created in Frankfurt City. In the optimistic case, this could result in up to an additional 88,000 new jobs in the Rhine-Main region," Lutz Johanning, one of the study's authors, said.
The overall increase in job growth associated with Brexit is significantly higher then the number of relocated jobs in the financial sector, because multiplier effects cause growth in other industries as well, the study authors explained.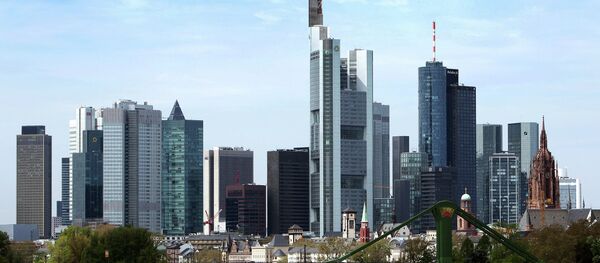 "With our models, we demonstrate that the long-term growth trajectory is changed by an initial shock, in other words, the additional jobs in the finance sector due to Brexit. Thus, we argue that the growth effects on the labour market can be significantly higher than the initial effects suggest. There's still room for further gains," Moritz Noll, another co-author of the study, said.
On June 23, 2016, the United Kingdom citizens voted to withdraw from the European Union. The so-called Brexit negotiations between the United Kingdom and the European Union officially kicked off on June 19 and are due to be completed by the end of March 2019.
In early August, Oliver Wyman management consulting firm said UK investment banks might relocate up to 40,000 jobs to the European Union in the longer turn in the event of a tough, uncompromising Brexit, undermining London's status as an international financial hub and having a devastating impact on the UK economy as a whole. In July, UK-based think tank Centre for London said the country's capital would suffer from Brexit more than other regions of the United Kingdom, with the financial sector expected to lose up to 70,000 jobs.
The Frankfurt Rhine-Main area is the third largest metropolitan region in Germany after Ruhr and Berlin, with a total population exceeding 5.8 million. Frankfurt is the major financial center of the European continent, hosting headquarters of the European Central Bank, German Federal Bank, Frankfurt Stock Exchange, Deutsche Bank, Commerzbank, DZ Bank, KfW and many other sector's institutions.