KUBINKA (Russia) (Sputnik) — New Delhi will put the aviation modification of the Russian-Indian BrahMos cruise missile into service after tests in the Indian Ocean in September-October, Praveen Pathak, the BrahMos Aerospace joint venture executive, told Sputnik on Friday.
"In the end of September — in the beginning of October, the tests of an aviation modification of BrahMos missile will take place in the Indian Ocean, where it should hit a target in the sea and, later, it will be put into service," Pathak said.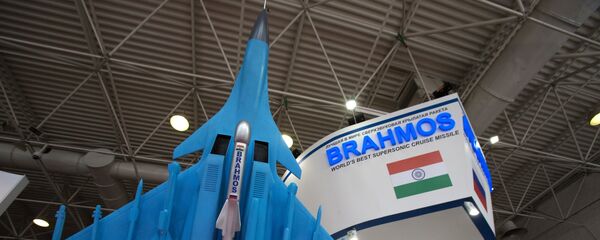 The official added that the tests of BrahMos would be carried out with the use of Su-30MKI fighter jets.
BrahMos, a word combining Brahmaputra and Moscow, is a name for a missile created within the framework of the joint efforts of both India and Russia. The missile can carry a conventional warhead of up to 660 pounds. BrahMos missiles can be launched from warships and submarines as well as from aircraft and land-based launchers.