MOSCOW (Sputnik) — European Commissioner for Budget and Human Resources Guenther Oettinger urged EU states on Friday to allocate at least two billion euros ($2.4 billion) under the EU-Turkey refugee deal.
"The member states should allocate at least two billion," Oettinger said in an interview with the Spiegel newspaper.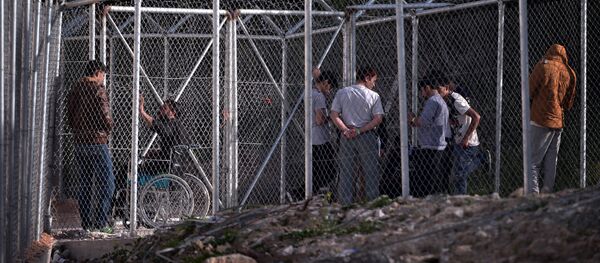 The EU commissioner pledged 300 million euros in EU funds toward the 3-billion-euro goal due by the end of 2018, according to the newspaper.
The first tranche of 3 billion euros is scheduled to be transferred by the end of this year. It comprises 1 billion from the EU budget and 2 billion from individual budgets of EU states.
Ankara and Brussels agreed on a deal in March 2016, which stipulated a $6.4 billion in financial aid and major concessions for Turkey on EU membership and travel in return for a pledge from Ankara to take back undocumented migrants arriving in Europe via Turkish territory.