Kristian Rouz – President Donald Trump's economic reforms agenda faces a major challenge at the central banks' conference in Jackson Hole, Wyoming, where the Federal Reserve chairwoman, Janet Yellen, openly advocated increased governmental and monetary regulation.
Warning of the possible destabilizing effects of Trump's administrative and fiscal reforms, Yellen, drawing support from her colleagues, said that, in economic policy, it's better to be safe than sorry – whilst the president sees the positive effects of his reforms outweighing the possible downsides.
Yellen reaffirmed her commitment to greater central bank interference regarding the financial sector in the form of regulative "safety nets" – possibly, at the expense of the Fed balance sheet. However, Trump's aim at greater economic self-sustainability and nationalist protectionism requires adequate adjustments of central bank policies toward a greater and more decisive tightening, meaning Yellen might not be re-appointed as Fed chair.
"The Federal Reserve is committed to evaluating where reforms are working and where improvements are needed to most efficiently maintain a resilient financial system," Yellen said.

Yellen's term as Fed chair expires in February 2018, and Trump's fiscal reform agenda is likely to take effect in early 2018, meaning that, unless the White House and the Federal Reserve are able to coordinate their approaches on the monetary and fiscal side under Yellen's leadership, her future as Fed chair is questionable.
Trump's proposed economic reforms agenda includes lowering taxes, deregulating the economy and increasing budget spending, which means, on the Fed's part, higher interest rates and lesser interference will be required for the reforms to be efficient and to stave off the risks of overheating the economy.
Yellen said that "any adjustment to the regulatory framework should be modest and preserve the increase in resilience," however, Trump is openly aiming for radical reform aimed at bolstering the productive forces of the US economy, albeit it might become a high-risk environment.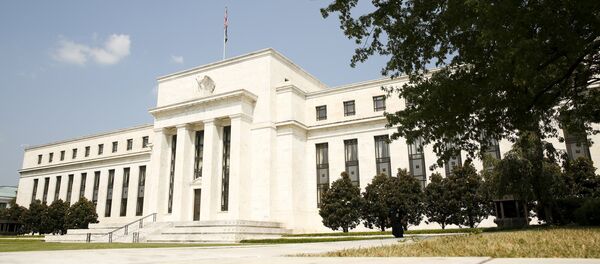 Such an approach stems from the president's own business experience – in the early 1980s he had to lead business operations under base borrowing costs of about 20 percent, remaining in the black. The current interest rate gauge of 1-1.25 percent, coupled with feeble economic growth is unacceptable, as the president repeatedly emphasized, as it requires greater government participation in the economy and thus is fuelling corruption.
Advocating excessive regulation of the US economy, with the lion's share of restrictive measures adopted in the past eight years, Yellen said that feeble yet steady growth is deemed better than a series of "boom-bust" cycles in the economy.
"For some, memories of this experience (the Great Recession) may be fading – memories of just how costly the financial crisis was and of why certain steps were taken," Yellen said.
Trump's approach, however, contradicts this view: the president has said that Wall Street banks should not enjoy bailouts at the expense of taxpayers whatsoever, and the "too big to fail" banks should take on risks as their sole responsibility, as the CHOICE Act – a GOP replacement for the failed Dodd-Frank – allows such banks to collapse.
"Yellen's passionate defense of the post-crisis tightening of financial regulation isn't going to go down particularly well at the White House," Paul Ashworth of Toronto-based Capital Economics said.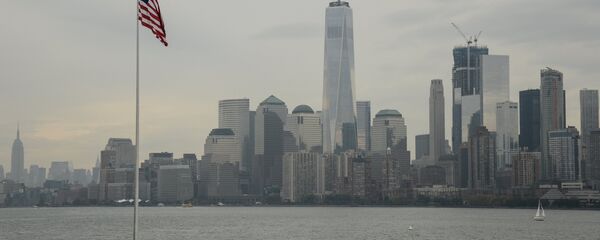 13 August 2017, 12:39 GMT
President Trump recently nominated Randal Quarles as Fed vice chair for regulation, and Quarles' mission is to ensure the central bank policies will align with the administration's reforms and deregulation agenda. Even though the White House's economic reforms are facing delays due to obstructions in Congress – this time, from the president's own party, Trump is generally believed to be able to push through his agenda despite attempts to moderate him.
While some observers say Trump still could reappoint Yellen in 2018 due to the perceived chaos in his administration and the standoff with and within Congress, such a reappointment is deemed unlikely from the policy viewpoint. The key elements of Trump's economic agenda require full implementation within his first presidential term, which is until 2020, and the most crucial parts, such as comprehensive deregulation, tax cuts and the infrastructure package, are required before the end of the current business cycle, which ends in 2019.
Yellen's next term, meanwhile, would be through 2022, and her reappointment would significantly hamper Trump's reform efforts.